Overview
We support technology firms by providing Strategy Research, Corporate Finance and M&A, and Sales and Marketing services. Our suite of services help clients to stay on top of ongoing market developments, better understand emerging trends, closely track competition, identify growth and investment opportunities, and allow frontline sales staffers to focus on core activities of lead generation. We work with Fortune-500 technology corporations, mid-tier firms and disruptive startups, and, hence, we understand the needs of firms at different stages of their lifecycle. For nearly two decades, technology firms across the globe have found great value in and benefitted from our flexible, scalable, bespoke research services.
How
we are different
Seasoned domain experts from premier consulting firms with background in Fintech, Payments, Mobility, Consumer Tech, Digital Health, Gaming, Cloud and Emerging Technologies, such as Blockchain, AI, IoT and others
Over 20 years' experience of serving diverse stakeholders in the technology domain – technology firms, consultants and tech-focused PE firms, thereby providing a 360-degree view
A deep understanding of the needs of firms at different stages in their lifecycle – disruptive tech startups, mid-sized firms and Fortune-500 technology corporations
Proficiency in combining and synthesising information from open sources and market data sources and industry-expert interviews to arrive at 'actionable insights'
International delivery centres available to serve round-the-clock support with multi-lingual capabilities
Flexibility of scaling up or down as needed, thereby, allowing clients to manage business volatility
In the
News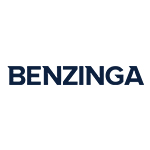 Benzinga
"Bitcoin, You OK, Buddy?"
Bitcoin's recent experience is the worst in its history, with one of the many possible reasons for its dismal performance being China's regulations. In this article, Prabaldeep Paul highlights the volatility of crypto markets and the optimism surrounding cryptocurrencies.
Read More
Our perspective

on Technology Research Services

Blog
Part 8: Maintaining the momentum
Unlocking organi..... Read More

Blog
Centralized regulations to drive the growth of India's online gaming industry
Until recently, India'..... Read More

Blog
Part 7: Turning passives and detractors into promoters
Unlocking organi..... Read More
Meet our
experts
Marie Filotti heads APAC Business Development at Acuity Knowledge Partners and is based in Hong Kong. She joined the firm in 2018 after 13 years in Investment Banking and Capital Markets, mainly at Nomura (previously Lehman Brothers), and also worked on the corporate side, having run Investor Relations at a China-based ASX-listed gas company. She uses her experience in the industry to advise our clients on best practices in implementation of engagements across all sectors. Marie holds a BA from Yale University and a Masters in Finance from Sciences-Po Paris.