Investment Compliance Services
Acuity Knowledge Partners' (Acuity's) Investment compliance support across pre- and post-trade monitoring, guideline interpretation and coding and trade surveillance has enabled compliance functions to do more with less . We help our clients protect themselves against reputational and financial risk as a result of guideline breaches, incorrect trades, market abuse and insider trading.
Our team of experts has a unique combination of skill sets. They have extensive experience in order management/compliance systems such as Bloomberg AIM, Ion's Latent Zero Sentinel, Charles River Database (CRIMS), LDC, ThinkFolio and BlackRock's Aladdin, BTCA and SMARTS. They also bring deep domain understanding such as the Investment compliance monitoring functions and knowledge of global regulations such as the Investment Company Act of 1940, UCITS, Inv-G, ERISA, FINRA, the Securities Act of 1933, SFC, MpFA, FSA and APRA.
Trade Surveillance and Investment Compliance Services Support we offer
How
we are different
We implement industry best practices for pre- and post-trade monitoring, rule testing and documentation to create an efficient and robust process framework.
We are experienced in compliance tools such as Sentinel, Charles River, Bloomberg AIM, and BlackRock's Aladdin.
We have the expertise to compile investment policies based on categories and asset classifications, which could be further leveraged to build innovative automation solutions for investment compliance services and assist in investment decision making.
We provide simulation and real-time validations for compliance in pre-trade and post-trade activity and while executing what-if scenarios to ensure all risks are covered and every anomaly is captured.
We conduct deep-dive analyses to help design efficient investment compliance services operating models for gap analysis (on regulatory changes) and incorporate the changes to make the solution more efficient and effective in any compliance environment.
Our perspective

on Investment Compliance

Blog
Technology impact on trading and compliance
With companies forced to..... Read More

Blog
Rising investor demand for ESG in their portfolios
"Investments are subje..... Read More

Blog
Democratisation of Alternative Assets Using Tokenisation
What comes first to your..... Read More
Meet our
experts
Rahul manages the Investment Compliance division, and is responsible for expanding and stabilizing the investment compliance team and enhancing the client experience. He has 10 years of experience in asset management compliance. He previously worked with firms including AXA, Goldman Sachs, and JP Morgan Asset Management.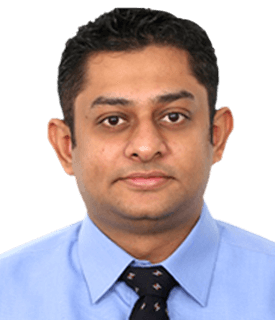 Jehan is global head of Compliance Services, serving buy- and sell-side clients. He was previously the head of global projects and transitions — equity, and led all inbound scoping requests and delivery solutions for buy- and sell-side clients. Jehan managed the setup and transition of several large engagements, including lift-and-shift of processes for clients across multiple work streams. He has over 17 years of experience in investment research and analysis, compliance, project management, audit control and systems implementation. He has led large projects and teams across multiple work streams and global locations and is a Certified Investment Advisor (Colombo Stock Exchange)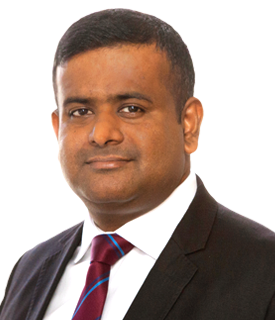 Puneet Prakash is the product head of the firm's Compliance Services business unit. He is responsible for strategizing and creating optimal solutions for the firm's Compliance clientele, globally. He has over 15 years of experience in financial services and knowledge offshoring. He has previously worked with firms such as TCS and WNS. Puneet holds an MBA (Finance & Marketing) from the Indian Institute of Management, Kozhikode and a Bachelor of Technology from the Indian Institute of Technology, India