Overview
Accounting policies and principles are constantly updated to ensure true and better representation of financial statements globally. The rollover of IFRS 16 in 2019 led to a major change in recognising debt liabilities and their impact on valuations.
Acuity Knowledge Partners' team of experts and certified professionals provides ongoing support on valuing financial instruments and businesses during transactions, incorporating changes in policies and principles, and on tax compliance and financial reporting in the normal course of business. Our team has extensive experience in areas such as fair value assessment of illiquid assets, complex financial instruments, impairment testing, business combinations, legal entity valuation and purchase price allocation.
Automation and workflow management platforms

Automate the creation of fully formatted credential slides in any template instantly

Centralized downloads of real-time company filings on a single platform (US, UK, Canada, Japan and more)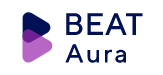 Powerful financial data extraction and standardisation tool backed by strong artificial intelligence (AI)-/machine learning (ML)-based training algori
How
we are different
Enable clients to focus on high-value, revenue-generating activities by managing their time-consuming tasks
Ensure a robust governance structure, feedback sessions and consistent improvements in processes
Create tailored solutions for banks and financial advisory firms using our 18+ years of expertise
Provide customised support models with the flexibility to scale up based on demand dynamics and seasonal factors
Our perspective

on Accounting Advisory

Blog
Fintech and payments – changing landscapes
Merchants and civilians ..... Read More
Meet our
experts
Abhishek holds over 10 years' total experience, leading and supervising a wide range of valuation projects in compliance with various accounting standards, such as ASC 820 (loan portfolios, debt and related embedded derivatives and convertible notes), IRC 409A (preferred stocks, common stocks, options, warrants, incentive units, etc.), ASC718/IFRS2 (PSUs, MIUs, profit interests and ESOPs) and ASC805/IFRS 3 (contingent considerations).
Prior to joining Acuity Knowledge Partners, Abhishek worked at higher managerial levels with Ernst and Young and Credit Suisse, and assisted alternative asset managers and corporates on various valuation-related assignments. He has significant experience in developing complex statistical and probabilistic valuation models, such as Black-Scholes, Binomial Lattice, Hull-White, Longstaff-Schwartz and Monte Carlo simulations. He is proficient in different pricing valuation techniques used for complex financial securities, minority and controlling interest equity valuations, and OTC products (exotic options, cross-currency/interest-rate swaps, etc.)
Abhishek has also carried out Structured Trade Reviews (STRs) and Independent Price Verification (review of complex trades using risk-based testing processes, such as yield curve testing, OPA analysis for FX and rate products).
He holds a Bachelor of Technology (Mechanical and Automotive Engineering) from Thapar University.