Forensic Analysis Services
Our forensic analysis services are carried out by a team of investment research analysts with a specialist accounting background. They help investors review and assess:
Revenue recognition and other accounting policies, Quality of earnings, with a focus on potential financial manipulations, Corporate governance, with a focus on conflict of interest and non-independence, Identification of potential off-balance-sheet obligations, Key management remuneration in comparison with the company's performance
The key questions that we strive to answer by reviewing historical and reported financials are:
• Are the financials sustainable or are they tainted by manipulation of accounting policy and/or critical assumptions or some form of financial choice that is contradictory to the company's operations or capital management?
• Do remuneration structures reward short-term opportunism? Are governance and accountability structures impaired by conflicts and lack of independence?
Forensic analysis services involves a detailed review of five years of financial statements, focusing on overlooked data in terms of sustainability and quality of both earnings and cash flow, and health of balance sheets. A comprehensive accounting, financial, and corporate governance review involves an estimated 250 man-hours of specialist analysts' time. We also provide bespoke accounting and analytical research. The forensic analytical research helps to set a solid base to extrapolate returns and understand the liability and governance profile and how management compensation is designed.
We also focus on red flags that help identify deteriorating fundamentals (or possible accounting manipulation). Common red flags around revenue include an increase in receivable days (sometimes hidden by factoring arrangements) combined with a significant increase in revenue but with a decline in organic revenue growth or changes to method of organic growth computation. Other red flags may be unusual fluctuations in one-off items that help smoothen out non-gaap earnings, decline in cash conversions, increase in leverage ratios, build-up in intangibles and goodwill that may need to be impaired, and any other material fluctuation in balances that are not adequately explained.
How
we are different
Forensic Analysis Service is a combination of both investment research and specialist accounting skills that helps them decode the financial statements and spot red flags
Our forensic analysts' possess a globally recognized chartered accounting qualification with an in-depth understanding of international financial reporting standards
They have the ability to identify financial reporting red flags that may lead to negative investment performance
The team possesses considerable experience in forensic analysis on emerging market stocks.
What
we have done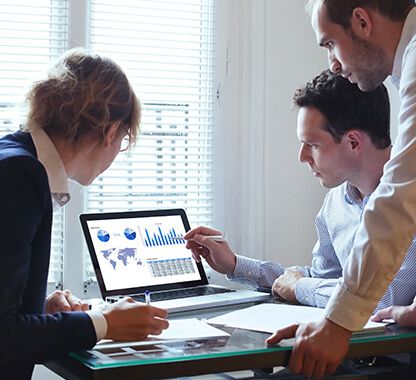 Quality of Earnings Reviews for a US-Based Hedge Fund
What we are proud of
25
new ideas analyzed per year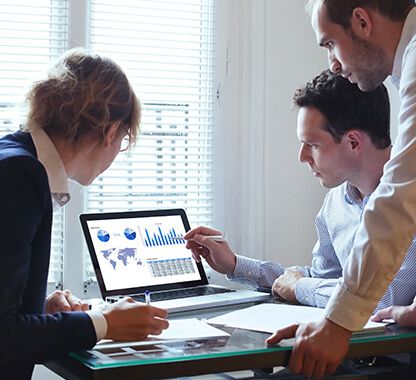 Forensic Analysis & Corporate Governance Reviews for a US-Based Asset Manager
What we are proud of
200
company reviews per annum
70-80%
time savings on forensic analysis
Our Perspective
on Forensic Analysis
Load More
Meet our
experts
Zohair heads Acuity Knowledge Partners' Forensic Analysis business, and is responsible for product innovation in the area of quality of earnings, corporate governance, and financial health checks. He has over 20 years' experience in accounting and finance.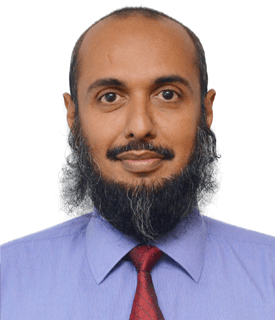 Chanakya Dissanayake leads the investment research vertical at Acuity and counts over 16 years with the firm. In addition, Chanakya manages the Colombo delivery center that provides investment research, quant – data science , commercial lending and FMS services. Investment research vertical is responsible for the buy-side, sell-side and private wealth management clientele that obtains equity and fixed income research from Acuity. Chanakya is a CFA charterholder and a fellow member of ACCA (UK) and CIMA (UK).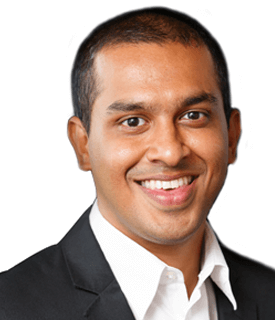 Balaji Ramakrishnan leads Europe and Middle East business development for Acuity. Having spent his formative years in core banking technology operations, he brings a deep understanding of credit processes and the ability to make analytics-driven decisions. He works closely with senior client stakeholders as a trusted partner, shaping the business case for scaled efficiencies through centralisation, standardisation and intelligent automation within Commercial Lending and Asset Management verticals.
Balaji has established long-term partnerships with banks, asset managers and insurance firms across a number of front and middle office transformation initiatives over the past 20 years. Prior to Acuity, he worked at Accenture and Oracle, serving European financial services clients. He holds an MBA from the London Business School.