CDB Support
Acuity Knowledge Partners offers unique and flexible consultant relations asset management support solutions and CDB services that combine smart technology (EDGE) and CDB specialisations to ensure clients spend minimal time on securing timely, hassle-free and accurate CDB updates. EDGE is a custom-built proprietary platform and is one of the leading platforms among top asset managers; this is an entirely customisable tool designed to meet clients' specificities, offering a superior solution to standard stock service providers.
The tool also helps automate the CDB update process and consultant narrative update, reduces turnaround time, increases efficiency and delivers significant cost savings.
CDB services - Support We Offer
CDB services - Support We Offer
Customer Testimonials
"
The team has worked diligently to get us to where we are now, after what has been a frustrating quarter. We wouldn't have been able to catch up like this without the timely efforts of Acuity Knowledge Partners. So thank you.
CDB Specialist
Top 50 asset manager
"
Earlier today, I was speaking with the team and they were raving about the excellent job that each team member has done in updating the consultant database. Please know that we are grateful for your efforts, particularly given the uncertain circumstances we are all facing with COVID-19. Like us, we know you too are working from home and have the same challenges, and it is wonderful and reassuring to know that you have been able to deliver seamlessly. A sincere thank you for your efforts and know that your colleagues in Boston are very appreciative of your contributions.
Senior Vice President, Investment Strategies and Product Development
Top 20 global asset manager
"
I'd like to thank you and the team for the amazing work you've done and the strong partnership you all have with my team. Your team made this first "live" quarter a huge success amid a global pandemic; hats off to everyone! I know there were professional and personal challenges that we all faced so I cannot say THANK YOU enough to everyone. I'm proud to be part of this amazing group!
Senior Manager – Global Product Information
Swiss asset and wealth manager
How
we are different
Experience in covering more than 60 consultants, including online and manual data submissions for CDB services
EDGE, a custom-built proprietary platform, that helps automate the CDB services update process, reduces turnaround time and enhances efficiency
End-to-end bespoke support, including sub-processes, such as data sourcing management, CDB updates and final uploads review
Customisation of the consultant relations asset management reporting process, accommodating specific business rules
40-50% process efficiency by using EDGE for automation
Cost savings of 30-40% through consultant relations asset management support services
Meet our
experts
Sumit has 13 years of work experience in fund marketing, investment reporting, portfolio analytics and data management for global asset managers. At Acuity, he is responsible for the delivery of fund marketing solutions such as consultant database updates, client reporting and generating marketing material. He is experienced in transitioning, setting up and streamlining fund marketing solutions for various asset management clients. Sumit holds an MBA in Finance and a bachelor's degree in Information Technology.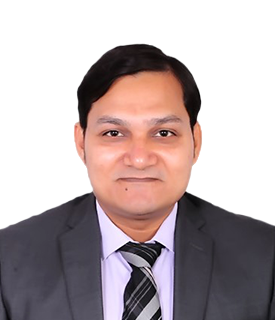 Vimal is a fund marketing professional, with over 14 years of experience in capital markets. He has experience in transitioning projects, setting up and managing core functional teams, and supporting consultant database, RFP/DDQ and other marketing functions. He has worked with several asset managers at Acuity Knowledge Partners to streamline their processes, helping them implement industry-best practices and deploy high-performing teams to achieve process and cost efficiencies. He holds a Bachelor's degree in Finance.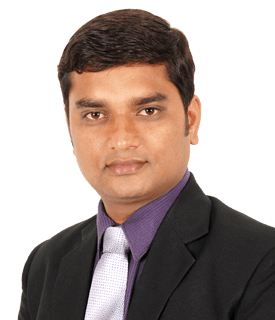 Balaji Ramakrishnan leads Europe and Middle East business development for Acuity. Having spent his formative years in core banking technology operations, he brings a deep understanding of credit processes and the ability to make analytics-driven decisions. He works closely with senior client stakeholders as a trusted partner, shaping the business case for scaled efficiencies through centralisation, standardisation and intelligent automation within Commercial Lending and Asset Management verticals.
Balaji has established long-term partnerships with banks, asset managers and insurance firms across a number of front and middle office transformation initiatives over the past 20 years. Prior to Acuity, he worked at Accenture and Oracle, serving European financial services clients. He holds an MBA from the London Business School.