Fixed Income and Credit Research
How
we are different
Institutional shareholding ensures stability
Stronger service quality levels
Multi-language capabilities
Our perspective

on Fixed Income and Credit Research

Blog
Sri Lanka ISB spreads: What's in store for global investors?
With Sri Lanka successfu..... Read More
July 15, 2019
Credit Research,Sri Lanka bonds

Blog
US-China Trade Tensions: Focus now on India
Global investors are kee..... Read More
June 13, 2019
emerging markets,Investment Research

Blog
Are there signs of distress in the auto sector?
In an ideal world, decli..... Read More
June 11, 2019
Credit Research,Distressed Debt
Meet our
experts
Pradeepa has over 13 years of work experience, including 11 years in fixed income and credit research. She heads the fixed income and credit research teams across our global delivery locations. Pradeepa has extensive experience in setting up, scaling, and managing buy-side and sell-side client engagements, and working closely with clients to meet their evolving needs and exceed their expectations. Her asset class expertise includes focus on complex high-yield, distressed and defunct issuers; and US Municipals. Prior to joining Acuity Knowledge Partners, she was an associate in the audit and business advisory wing of PricewaterhouseCoopers. Pradeepa is a Chartered Accountant and holds a bachelor's degree in Commerce.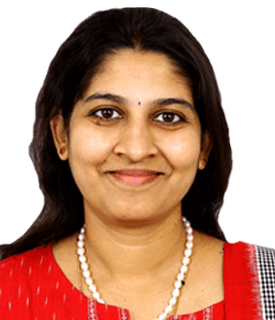 Miriam has over 15 years of experience in providing high quality sell-side and economic research. She is currently Director & country head for Costa Rica and is responsible for managing key client relationships and delivering high-quality investment research services for leading sell-side and buy-side firms. Prior to joining Acuity Knowledge Partners, she worked at Banco Del Caribe in Venezuela, where she led the Strategy and Financial Planning team. She has carried out extensive consultancy work in strategy, economics, and finance in various Latin American countries including Venezuela, Ecuador, and Costa Rica. Miriam also serves as Board Director of the Costa Rican American Chamber of Commerce and is ranked among the top 100 Business Women in Latin America. She is a CFA charter holder and holds an MBA in Finance and Economics from INCAE and a Bachelor's degree in Economics from Universidad Católica Andrés Bello in Venezuela. She also holds a certification in Business Excellence in Strategy, Innovation, and Negotiation from Columbia University.