Is COVID-19 affecting your consulting pipeline?
Acuity Knowledge Partners can help strengthen it
Thinking of Expanding Consulting Footprint in the Asian Markets?
Get access to consulting research intelligence in strategic assessments, partnership recommendations, and entry strategies.
How
we are different
Over 16 years of experience supporting the leading and largest consulting firms
Our SME teams are accredited professionals with many years of experience, combining both industrial and consulting experience with expert views and valuable insights
Best-in-class infrastructure and investments coupled with strong data security and compliance measures
Uninterrupted and flexible support models with the flexibility to scale based on demand dynamics and seasonal factors
Our unique set of proprietary automation and workflow management tools help you spend more time on what really matters
Robust governance structure and feedback discussions
Our perspective

on Solutions for Consulting Firms

Whitepaper
Restructuring and turnaround consulting – Respond, Recover and Rebuild
......... Read More

Blog
Impact of COVID-19 on the energy sector
Over the past few months..... Read More

Whitepaper
COVID-19 impact on Consulting Firms to pivot on restructuring and distressed assets
......... Read More
Meet our
experts
Manish heads strategy research practice for consulting & corporate clients at Acuity Knowledge Partners. He has over 15 years of experience across consulting, corporates, investment banking and other professional services firms. Manish works closely with consulting partners and key decision makers to enable value creation in consulting assignments. He is seasoned in on-boarding new clients and takes ownership of setting up new teams, delivery structure and expanding product/regional coverage. Manish has been involved in various company level strategic initiatives.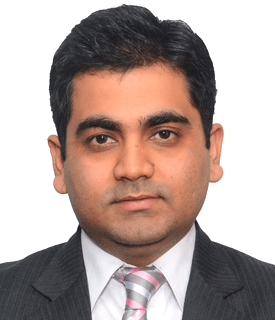 Sumit heads the Private Equity & Consulting vertical at Acuity Knowledge Partners. He also oversees the China Delivery Center. Sumit is responsible for strategy formulation and implementation, innovation, and business development, in addition to providing oversight to delivery groups. He has more than 18 years of experience across diverse lines of services, including Private Equity, Consulting, Market Research, Investment Banking, and Commercial Banking. In his previous roles at Acuity Knowledge Partners, Sumit was instrumental in setting up an Investment Banking vertical and multiple other services. He also led the business turnaround of a subsidiary company as its COO. He is a Chartered Accountant and a national rank holder in the foundation level of ICAI.