Equity Research Services
Our highly qualified and experienced equity research analysts work as an extension of the teams of global investment managers and research analysts. We support equity research teams in finding new investment opportunities, expanding coverage, and staying abreast of industry, regulatory and technology trends, and evolving company performance. Our equity research teams of fundamental research and data experts provide customised equity research services by combining alternative data, ESG and technology expertise (e.g., our BEAT suite of tools) to provide differentiated research insights across sectors. We employ one of the largest pools of research analysts with higher professional degrees in finance (such as CFA and CPA), well supported by our Training and Knowledge Management team through a CFA Institute-accredited equity research training programme.
Equity Research Services & Support We Offer
Automation and workflow management platforms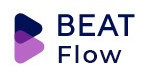 Proprietary engagement management solution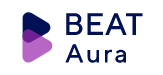 Powerful financial data extraction and standardisation tool backed by strong artificial intelligence (AI)-/machine learning (ML)-based training algori
Annual Private Wealth Management Survey
Share your views on key trends impacting private wealth managers across the world and receive a free copy of our survey findings.
How
we are different
Research pedigree – Over 90 active clients in fundamental research
Nearshore capabilities – A "follow-the-sun" model, with equity research teams in San José, Beijing, Colombo, Bangalore and Gurgaon
Automation philosophy – Combining technology and processes with people to automate time-consuming data-related tasks
Multi-language capabilities – Ability to provide equity research support in multiple languages
Scalability – 600+ fundamental research analysts and an active bench
Stronger levels of service quality – Customised equity research solutions provided by a highly qualified and experienced talent pool supported by a strong governance mechanism
Our perspective

on Equity Research

Blog
2022 U.S. Market Outlook: Compelling need for bottom-up approach to generate alpha in choppy markets
US equity markets had a ..... Read More

Blog
Asset management industry – trends to watch for in 2022
Asset managers have subs..... Read More

Blog
Fed tapering: is the 2013 tantrum likely to be repeated?
All focus is on when the..... Read More
Meet our
experts
Ramesh has over 19 years of experience in global capital markets – research and investment banking. Prior to joining Acuity Knowledge Partners, Ramesh worked with the offshore research and analytics units of Crisil and iGate, managing sell-side research and investment banking teams for global clients. He started his career as an investment banker at Ind Global Financial Trust (currently part of Ernst & Young's corporate finance practice in India), advising companies on M&A and capital raising. He holds an MBA and a bachelor's degree in Technology.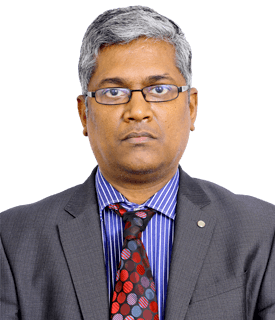 Chanakya Dissanayake leads the investment research vertical at Acuity and counts over 16 years with the firm. In addition, Chanakya manages the Colombo delivery center that provides investment research, quant – data science , commercial lending and FMS services. Investment research vertical is responsible for the buy-side, sell-side and private wealth management clientele that obtains equity and fixed income research from Acuity. Chanakya is a CFA charterholder and a fellow member of ACCA (UK) and CIMA (UK).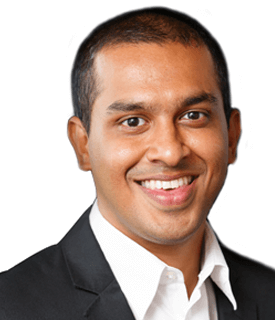 Balaji Ramakrishnan leads Europe and Middle East business development for Acuity. Having spent his formative years in core banking technology operations, he brings a deep understanding of credit processes and the ability to make analytics-driven decisions. He works closely with senior client stakeholders as a trusted partner, shaping the business case for scaled efficiencies through centralisation, standardisation and intelligent automation within Commercial Lending and Asset Management verticals.
Balaji has established long-term partnerships with banks, asset managers and insurance firms across a number of front and middle office transformation initiatives over the past 20 years. Prior to Acuity, he worked at Accenture and Oracle, serving European financial services clients. He holds an MBA from the London Business School.