Annual Private Wealth Management Survey – 2020
Share your views on key trends impacting private wealth managers across the world and receive a free copy of our survey findings.
How
we are different
Multi-language capabilities
Stronger service quality levels
Institutional shareholding, which ensures stability
Our perspective

on Equity Research

Blog
The art of generating alpha: Investment strategies at play
As equity research analy..... Read More

Blog
The COVID-19 challenge: Will US steel mills survive?
The US steel industry ha..... Read More

Blog
Three key themes for the healthcare services space in a post-COVID-19 environment
The disruptions caused b..... Read More
Meet our
experts
Ramesh has over 19 years of experience in global capital markets – research and investment banking. Prior to joining Acuity Knowledge Partners, Ramesh worked with the offshore research and analytics units of Crisil and iGate, managing sell-side research and investment banking teams for global clients. He started his career as an investment banker at Ind Global Financial Trust (currently part of Ernst & Young's corporate finance practice in India), advising companies on M&A and capital raising. He holds an MBA and a bachelor's degree in Technology.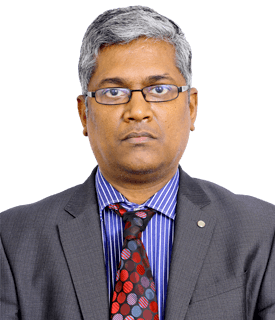 Chanakya Dissanayake leads the investment research vertical at Acuity and counts over 16 years with the firm. In addition, Chanakya manages the Colombo delivery center that provides investment research, quant – data science , commercial lending and FMS services. Investment research vertical is responsible for the buy-side, sell-side and private wealth management clientele that obtains equity and fixed income research from Acuity. Chanakya is a CFA charterholder and a fellow member of ACCA (UK) and CIMA (UK).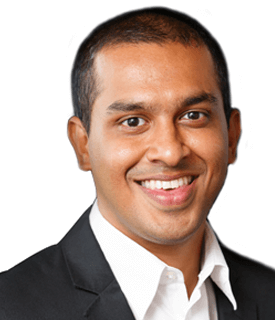 Balaji Ramakrishnan leads Europe and Middle East business development for Acuity. Having spent his formative years in core banking technology operations, he brings a deep understanding of credit processes and the ability to make analytics-driven decisions. He works closely with senior client stakeholders as a trusted partner, shaping the business case for scaled efficiencies through centralisation, standardisation and intelligent automation within Commercial Lending and Asset Management verticals.
Balaji has established long-term partnerships with banks, asset managers and insurance firms across a number of front and middle office transformation initiatives over the past 20 years. Prior to Acuity, he worked at Accenture and Oracle, serving European financial services clients. He holds an MBA from the London Business School.