Overview
We support companies active in oil and gas sector-related businesses with strategy, business development, market intelligence and M&A initiatives, leveraging our industry research and advisory practice to sustainably deliver critical insights, run analyses and build business models and collateral in a cost-efficient manner and introduce operational efficiencies across business processes. We achieve this through our bespoke end-to-end support and dedicated working models.
How
we are different
15 years of industry experience, supporting industry participants across the oil & gas, power & utility, renewables, OFS, OEM, and other related segments
One-stop shop for all your requirements, with offerings including solutions customized to specific business needs across the energy value chain
Options and flexibility for clients to manage their volatile workloads and optimize their productivity
Team (staffed with professionals with diversified industry experience) that provides solutions covering multiple perspectives, considering financial, industry, and market dynamics
Expertise across oil & gas, renewables, EV markets, smart home, home generation, smart grid, home analytics, retail fuels, LNG, chemicals, services, and many other related themes
Our Perspective
on Oil and Gas Research
Load More
Meet our
experts
Marie Filotti heads APAC Business Development at Acuity Knowledge Partners and is based in Hong Kong. She joined the firm in 2018 after 13 years in Investment Banking and Capital Markets, mainly at Nomura (previously Lehman Brothers), and also worked on the corporate side, having run Investor Relations at a China-based ASX-listed gas company. She uses her experience in the industry to advise our clients on best practices in implementation of engagements across all sectors. Marie holds a BA from Yale University and a Masters in Finance from Sciences-Po Paris.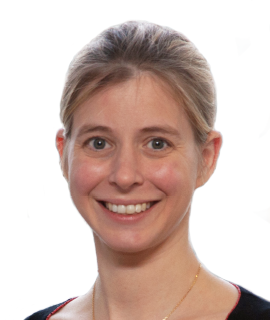 Adrian Wright
Managing Director, Investment Banking, Private Equity and Consulting Business Development
Adrian leads Business Development across Investment Banking, Private Equity and Consulting clients in EMEA and APAC. He has 20 years' experience working in the financial services industry, having spent 13 years working in Equity Capital Markets for Rothschild and RBS, before moving to Acuity Knowledge Partners in 2013. He has a deep knowledge of financial markets, having originated and executed over USD50bn of ECM transactions across a wide range of sectors, products and geographies. He has extensive experience working with and advising the majority of Investment Banking coverage and product groups, and leading global Private Equity firms. Adrian holds a MA (Hons Oxon) in Philosophy, Politics and Economics from the University of Oxford.