Brokerages and Trading Firms
Our
approach
Brokerages and trading firms partner with Acuity Knowledge Partners to reduce cost per research output, increase operational flexibility, and improve productivity. We help to increase senior analysts' bandwidth. By having Acuity Knowledge Partners take on 30 – 75% of their coverage initiation and maintenance-related process, in-house teams are able to spend more time with clients, generate additional new ideas, and expand coverage at a faster pace than their competitors
How
we are different
Our strong institutional shareholding makes us extremely stable
Our services cover multiple asset classes
Our engagements span asset managers' front- and middle-office functions
We offer multi-language support and near-shore capabilities, with access to the best talent pool
Our perspective

on Brokerages and Trading Firms

Whitepaper
Front Office Outsourcing – Implementation Best.....
This whitepaper is recommended for decision makers at Corporate and Investment B.....Read More

Webinar
Quality of Earnings Review – Identifying the F.....
Failing to review the quality of earnings of your underlying investments is simi.....Read More

Whitepaper
Factor-based Investing.....
For over three decades, a recurring topic among researchers and market practitio.....Read More
Meet our
experts
Chamara leads the Quant Equity Strategy practice at Acuity Knowledge Partners. Additionally, he oversees projects and assignments for Quantitative Services in Colombo. Chamara has over 14 years of experience in capital market research outsourcing across equity, fixed income, and quants. He currently mentors several teams on end-to-end equity strategy development from ideation and quantitative analysis/interpretation to professional research writing. Prior to this, he handled the scoping and execution of new equity and credit businesses at Acuity Knowledge Partners, Colombo. He has provided offshore analyst support to equity and credit teams covering North America for large sell-side firms. Chamara is a CFA Charterholder and holds a bachelor's degree in Science.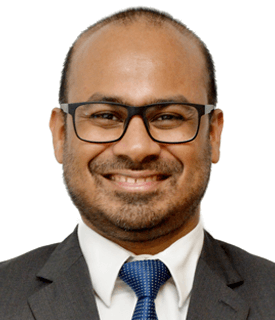 Pedro Armstrong
Senior Director, Head – Commercial Banking and Asset Management Business Development
Pedro Armstrong is a Director at Acuity Knowledge Partners and leads business development efforts in the Americas for the Corporate and Commercial Banking, Buy-side, and Sell-side segments. He is responsible for managing key client engagements and works in partnership with capital market firms to provide customized solutions across research and analytics support, origination and lending support, and marketing and compliance support. He has been with the organization for 12 years, serving in various roles across Sri Lanka, Costa Rica, and now the US. Prior to joining Acuity Knowledge Partners, he was a Central Bank Regulator at the Central Bank of Barbados. Pedro, who is a British Chevening Scholar, holds a Master's degree (honors) in Banking and International Finance from Cass Business School, City University, London.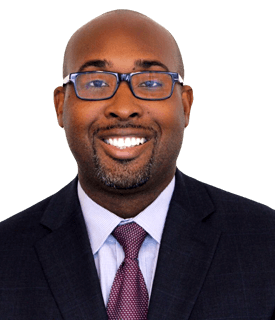 Chanakya Dissanayake leads the investment research vertical at Acuity and counts over 16 years with the firm. In addition, Chanakya manages the Colombo delivery center that provides investment research, quant – data science , commercial lending and FMS services. Investment research vertical is responsible for the buy-side, sell-side and private wealth management clientele that obtains equity and fixed income research from Acuity. Chanakya is a CFA charterholder and a fellow member of ACCA (UK) and CIMA (UK).