Technology and innovation in front-end retail – Changing the way we shop
Despite the rapid growth of online retail, physical retail continues to thrive. Brick-and-mortar stores still account for over 90% of sales in the c. USD 28 tn global retail market. However, market forces are pushing retailers to innovate and re-invent themselves to stay relevant in this increasingly competitive space. At the heart of this transformation, is the consumer. Retailers are trying to gain insights into how consumers search, shop and pay in order to devise new retail models or tweak existing ones.
Key Takeaways
• You will learn how tech startups are leveraging the internet and empowering consumers and retailers alike by playing match-makers, and changing the way people find the items they need in their local stores.
• Explore how facial recognition and augmented reality technologies are helping retailers to improve shopper engagement, drive loyalty and increase footfall.
• How cashier-less payment is becoming a reality with facial recognition software, shelf sensors and mobile apps.
• Learn how AI is enabling store security and helping plug gaps which currently cost US retailers 1-3% of their annual revenue.
• Learn how last mile delivery can be made better with technology and innovative process.
---
Author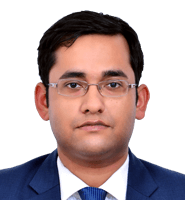 Ritobrata Roy
Delivery Manager, Strategy Research and Consulting
Ritobrata works in the Strategy Research and Consulting practice at Acuity Knowledge Partners. He has over 10 years of experience across the Corporate and Development sectors. He currently leads engagements related to go-to-market strategy, market entry and expansion strategy, procurement research, competitive intelligence and benchmarking for clients across multiple industries, such as, technology, FMCG, transportation and real estate. He has also worked extensively in the financial inclusion domain and has provided rating, research and consulting services to multilateral development banks/ agencies, financial institutions, and donors.
Technology and innovation in front-end retail – Changing the way we shop

Your file will start downloading automatically
If it does not download within 1 minute,