Anti Money Laundering (AML) transaction monitoring Services
Transaction monitoring (TM) refers to monitoring customer transactions, including assessing historical/current customer information and interactions, to provide a complete picture of customer activity. The key challenge for FIs is ensuring quality, accuracy and consistency when handling alerts generated by TM systems. Our team of analytical investigators have helped clients implement effective TM systems across the board. Our process is as follows:
i. Level 1 alerts:The first stage of AML Transaction Monitoring entails Identifying and validating an alert, and checking whether the alert can be discounted or confirming the alert is "true" and requires a thorough investigation..
ii. Level 2 alerts: Reviewing and validating alerts sent by the Level 1 team. Based on the alert, Level 2 investigators create a case to determine the nature of the alert activity (such as anomalous activity or high-risk transfer) and ascertain whether to report the activity to MLROs for SAR/STR filing or close the alert. Activities at this level will include a holistic investigation of the customer, transaction activity and other associated entities which forms the second stage of AML Monitoring.
iii. Level 3 alerts: Reviewing the cases from Level 2 investigators and validating their findings. After ensuring the cases are accurate and compliant, supporting with compiling SARs/STRs.
Anti Money Laundering (AML) transaction monitoring support we offer
Anti Money Laundering (AML) transaction monitoring support we offer
How
we are different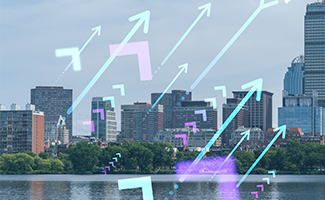 SCALABILITY
Scalable and flexible operating models customised to suit client requirements of meeting bespoke AML transaction monitoring solutions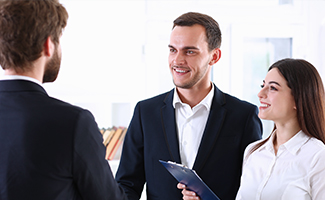 TECHNOLOGY
Hands-on experience with key vendor tools such as Actimize, Mantas and Norkom, a robust understanding of advanced AML monitoring systems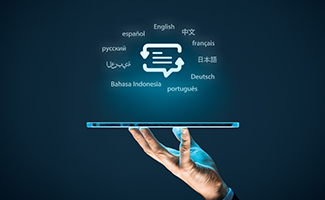 NEARSHORE CAPABILITIES
Global footprint with multi-language support spanning time zones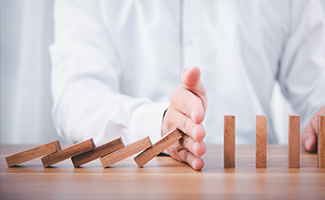 PROCESS OPTIMISATION
Staggered rollout plan to ensure a smooth transition and minimal service disruption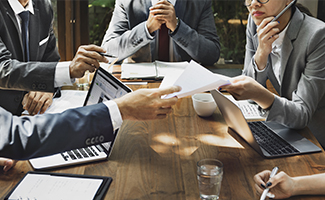 STRONGER SERVICE QUALITY LEVELS
Customised delivery solutions leveraging tried and tested methods
Our Perspective
on AML Transaction Monitoring
Load More
Meet our
experts
Jalaj heads the Compliance Analytics team, with experience in anti-money laundering, customer due diligence, and market abuse prevention. He has worked in the areas of compliance, trading surveillance, and financial crime and information security and risk analytics. He holds a Bachelor of Engineering (Hons.) degree in Electronics and Communication.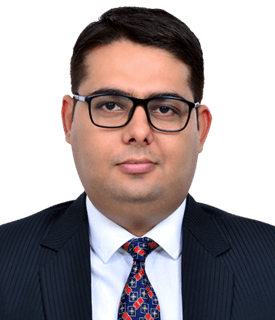 Jehan is global head of Compliance Services, serving buy- and sell-side clients. He was previously the head of global projects and transitions — equity, and led all inbound scoping requests and delivery solutions for buy- and sell-side clients. Jehan managed the setup and transition of several large engagements, including lift-and-shift of processes for clients across multiple work streams. He has over 17 years of experience in investment research and analysis, compliance, project management, audit control and systems implementation. He has led large projects and teams across multiple work streams and global locations and is a Certified Investment Advisor (Colombo Stock Exchange)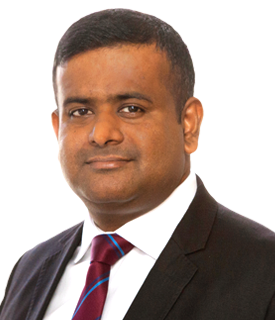 Puneet Prakash is the product head of the firm's Compliance Services business unit. He is responsible for strategizing and creating optimal solutions for the firm's Compliance clientele, globally. He has over 15 years of experience in financial services and knowledge offshoring. He has previously worked with firms such as TCS and WNS. Puneet holds an MBA (Finance & Marketing) from the Indian Institute of Management, Kozhikode and a Bachelor of Technology from the Indian Institute of Technology, India