Our approach
We provide private equity/venture capital (PE/VC) firms the much-needed flexibility to manage highly volatile workflow on either a retainer or a project-specific basis. We work as an extended arm of our clients, and ensure that all regular and critical functions of the funds, such as opportunity screening, due diligence, periodic reporting, business development, portfolio monitoring, and whitepapers, are carried out irrespective of any spikes in investment activity.

Technology enabled Solutions for Commercial Banks
Advanced Analytics Platform for Portfolio Monitoring
FolioSure enables General Partners (GP) and Limited Partners (LP) accurate tracking and comparison of the performance of portfolio companies.....

30-40% more cost-effective than other service providers
40-50% shorter turnaround time for portfolio monitoring and LP reporting
Survey of private equity (PE) and venture capital (VC) firms 2022
Understand how the market is looking at fundraising, regulations, ESG considerations, PE operations and more
How
we are different
One-stop solution for PE/VC firms with expertise and service offerings to support all aspects of the PE/VC investment cycle across the value chain
Extensive experience in supporting clients along direct, secondary, fund of funds (FoFs), and primary fund investments across all major private markets and asset classes
Expertise and experience in proactively sourcing and achieving maximum returns from investment opportunities
Experience in helping realize long-term growth strategies by identifying great opportunities and enhancing portfolio performance to derive maximum value from existing investments
Highly experienced and effective analysts who undertake intense tasks, including commercial due diligence, investment due diligence, valuation analysis, building complex distribution models, and exploring previous transactions
Our Perspective
on Private Equity and Venture Capital Consulting Firms
Load More
Meet our
experts
Pratap leads the Private Equity and Venture Capital practices at Acuity Knowledge Partners, responsible for managing and developing client relationships and overseeing multiple accounts. He has extensive experience in managing direct investments, primary fund investments, FoFs and complex secondary transactions. Over the last 14 years, he has been involved in more than 5,000 Private Markets deals.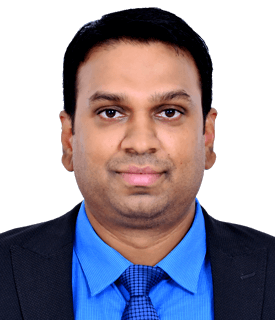 Sumit heads the Consulting & Private Equity vertical at Acuity Knowledge Partners. He also oversees the China Delivery Centre. Sumit is responsible for strategy formulation and implementation, innovation and business development, in addition to providing oversight to delivery groups. He has more than 18 years' experience across diverse lines of services, including private equity, consulting, market research, investment banking, and commercial banking. In his previous roles at Acuity Knowledge Partners, Sumit was instrumental in setting up the Investment Banking vertical and multiple other services. He also led the business turnaround of a subsidiary company as its COO. He is a chartered accountant and a national rank holder in the foundation level of ICAI.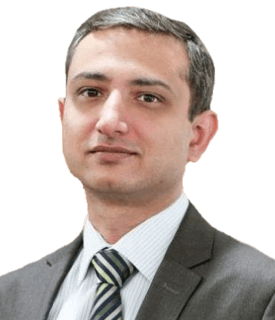 Adrian Wright
Managing Director, Investment Banking, Private Equity and Consulting Business Development
Adrian leads Business Development across Investment Banking, Private Equity and Consulting clients in EMEA and APAC. He has 20 years' experience working in the financial services industry, having spent 13 years working in Equity Capital Markets for Rothschild and RBS, before moving to Acuity Knowledge Partners in 2013. He has a deep knowledge of financial markets, having originated and executed over USD50bn of ECM transactions across a wide range of sectors, products and geographies. He has extensive experience working with and advising the majority of Investment Banking coverage and product groups, and leading global Private Equity firms. Adrian holds a MA (Hons Oxon) in Philosophy, Politics and Economics from the University of Oxford.