Overview
Accurate and timely business information gives a competitive edge and is the key to success in the corporate world. Effective and informed decision making relies on authentic data that is well presented and organised for further analysis.
Our library teams support investment bankers with the required data on-the-go, be it information retrieval or organising the data, helping them take informed decisions and stay ahead of the markets. We provide support from the most basic retrieval of company information to accessing complex macroeconomic and sector-related information. Our research support expedites the process, empowering bankers to focus on higher-value-added tasks, leading to faster deal execution.
Automation and workflow management platforms

Automate the creation of fully formatted credential slides in any template instantly

Centralized downloads of real-time company filings on a single platform (US, UK, Canada, Japan and more)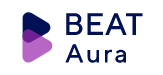 Powerful financial data extraction and standardisation tool backed by strong artificial intelligence (AI)-/machine learning (ML)-based training algori
Supercharge your DCM Teams
Explore our end-to-end DCM and Credit Advisory Support for Investment Banks and Advisory Firms
How
we are different
IB/PE/consulting exposure of research professionals
End-to-end integration of BIS with research and analytics services
Ability to offer 24*7 services
Extensive experience across financial services and the consulting space
Our perspective

on Business Information Services (BIS)

Whitepaper
Front Office Outsourcing – Implementation Best Practices for Corporate and Investment Banks
This whitepaper is recommended for decis..... Read More

Blog
Junior banker retention: A problem that every investment bank is trying to solve
A job as an analyst/asso..... Read More

Blog
Effectively Managing the Cost of Market Data
Market data costs consti..... Read More
Meet our
experts
Shikha heads Acuity Knowledge Partners' (Acuity) editing, formatting & publishing and design services, managing all client accounts in this vertical. She has 16 years of experience in working with financial research content. Before joining Acuity, she worked with Goldman Sachs as a Series 16-qualified Supervisory Analyst and Editor. She also set up and managed its 10-member content management team in Bangalore. Her previous work at JPMorgan included reviewing equity research reports, and she focused on credit and industry and company research reports during her stint at Crisil Research (an S&P company). Shikha holds an MBA in Finance.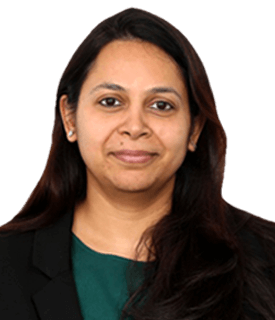 Anish has been with Acuity Knowledge Partners for over 13 years and presently heads the Investment Banking vertical. He is based out of our Gurgaon office and oversees delivery teams and client engagements for various bulge-bracket banks, mid-size banks, regional banks, advisory and boutique firms across M&A, Industry Coverage, Debt Capital Markets, Equity Capital Markets, Loan Syndications and Leveraged Finance. During his tenure, he also set up a shared services center for one of his clients in India. Anish is a Chartered Accountant from the Institute of Chartered Accountants of India and has done his Bachelors in Commerce from Delhi University.