WORK WITH THE
BEST MINDS ON WALL
STREET
Being an industry leader with nearly two decades of experience, we can offer diversified opportunities in finance-related jobs – from supporting investment bankers, asset managers and commercial bankers to working on financial modelling, risk management and technology. We also work with the world's best consultants and Fortune 100 corporates across multiple business functions.
We believe tomorrow's solutions can be crafted by a perfect blend of amazing talent supported by disruptive technology. We have an in-house technology team (Business Excellence and Automation Tool – BEAT) whose mandate is to improve human performance by thoughtful application of technology.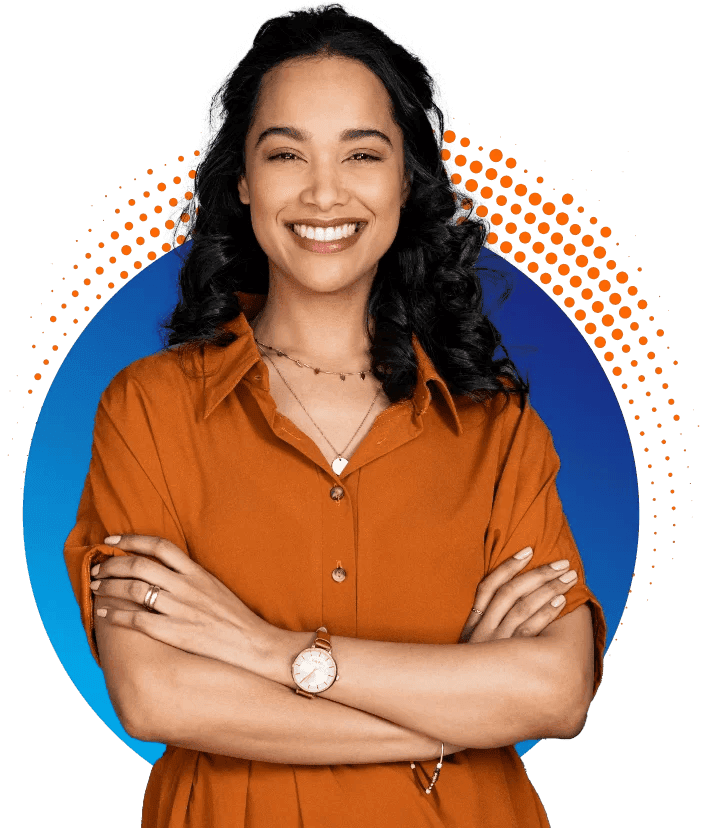 ONE OF THE LARGEST KNOWLEDGE SERVICES PROVIDERS IN THE WORLD
Acuity Knowledge Partners is a leading provider of bespoke research, analytics, business intelligence and technology solutions to the financial services sector.
USD 5Bn+
Saved for clients
annually
600+
Clients across
the globe
6000+
Employees and
growing fast
13+
Present in
cities globally
AWARD-WINNING SERVICES
& WORK CULTURE
Acuity Knowledge Partners attracts top talent globally. Our unwavering focus on diversity, flexibility and training makes us one of the best places to work, learn and grow.
Work Culture & Diversity Awards

Business & Service Excellence Awards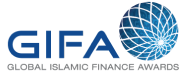 BUILD YOUR DREAM
CAREER IN THE FINANCIAL
SERVICES WITH US
We are passionate, agile and driven to achieve our mission. At Acuity Knowledge Partners, you will be given the space to evolve in your role and challenge yourself. Chart your own growth as you empower our clients with your expertise, leaving a lasting impact on our clients, our partners, and our communities.
We help you rediscover yourself and do what you love!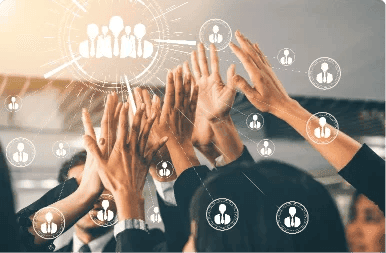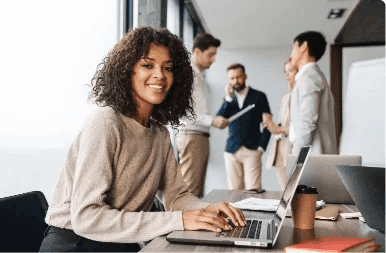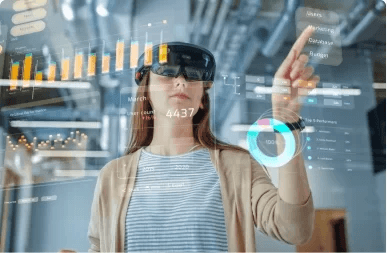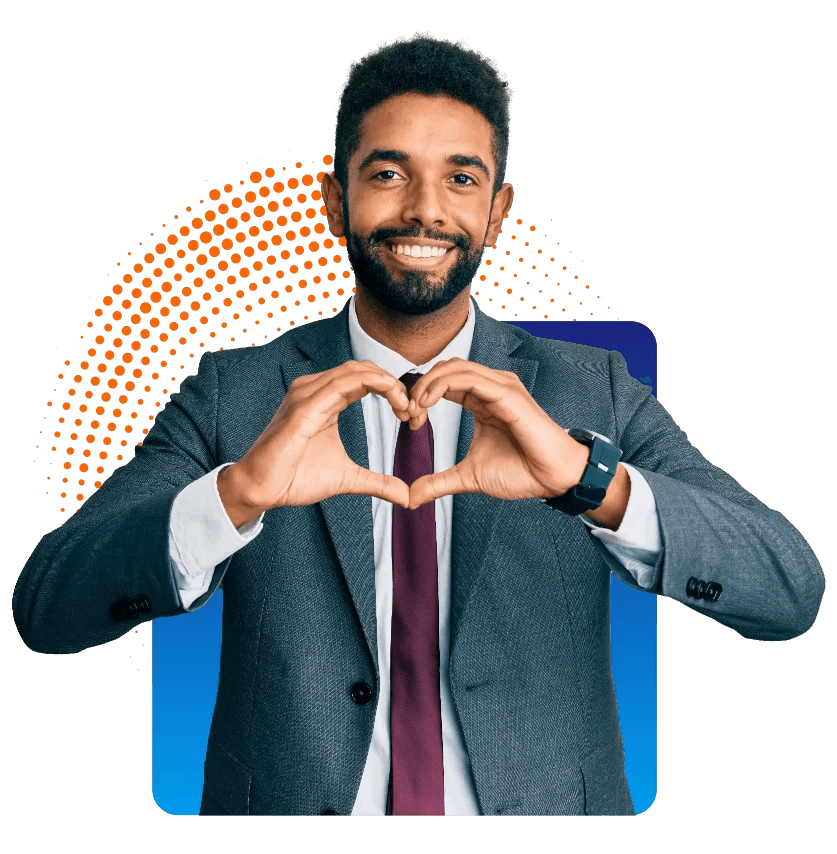 BRING YOUR
AUTHENTIC SELF TO
WORK
We truly believe that employees feel comfortable and enjoy work when the corporate culture matches their values and aspirations.
Diversity and inclusion are at the core of our business. We celebrate uniqueness and truly believe it is a catalyst for innovation, creativity and problem-solving. We support our employees to express themselves. Every idea, opinion and suggestion matters.
You can support us in building a better workplace by collaborating with our diversity networks.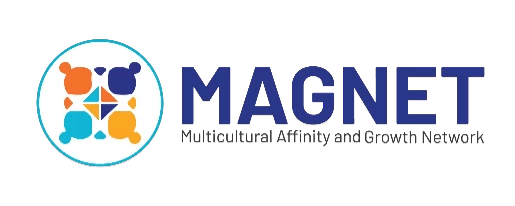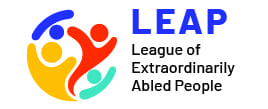 ACCELERATE YOUR CAREER
WITH OUR TRAINING
PROGRAMMES
Acuity Knowledge Partners attracts top talent globally. Our unwavering focus on diversity, flexibility and training makes us one of the best places to work, learn and grow.
Management
Trainee
Leadership
Program
Training &
Sponsorship
Internal Job
Posting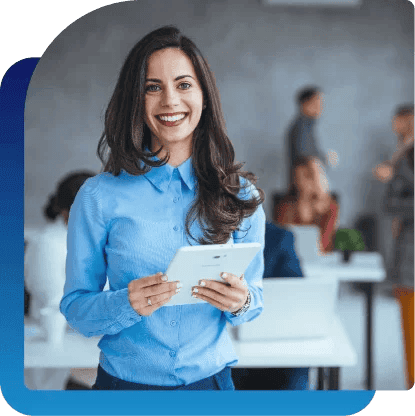 MANAGEMENT TRAINEE
PROGRAM
A fast-track career development program to ensure top performers are recognized and given training support to elevate them to the next level.
– Blended Learning – Classroom + eLearning + On-the-Job
– Content – Domain Knowledge + Team Skills + Management Skills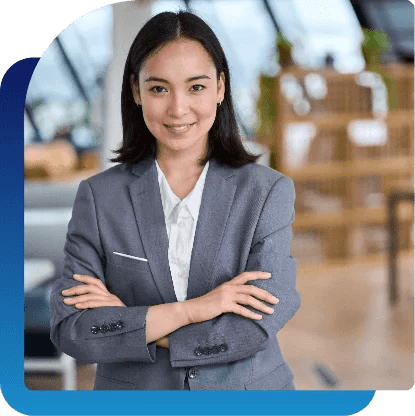 Leadership Program
Our well thought-out leadership has been crafted to create leaders for today and tomorrow. Selected individuals are mentored and groomed by senior leadership on providing cutting – edge solutions, project delivery, client interaction, and engagement.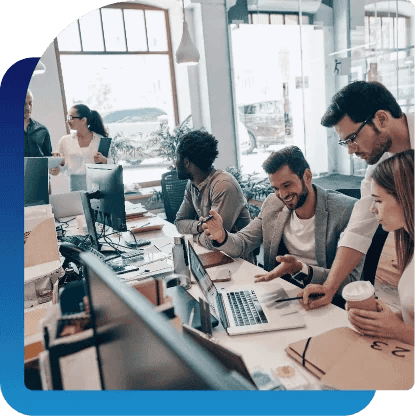 Training &
Sponsorship
We encourage our staff by sponsoring courses such as
– Chartered Financial Analyst (CFA)
– Project Management Professional (PMP)
– Financial Risks Manager (FRM)
– We provide 100+ training programs (Classroom and Online)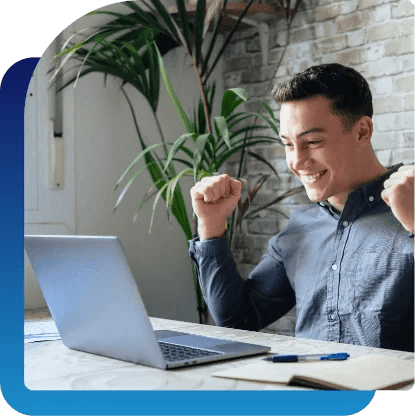 Internal Job
Posting
We strongly believe that each individual charts his/her own career; our internal job postings have been crafted keeping this in mind
We believe employees are always looking to better themselves, so if you offer them the opportunity to do so within the organization, we will be able to retain our best talent
A TALENT-FIRST
ORGANISATION
We truly believe that our biggest differentiator in business is our talent. Hence, we go all out to hire the best talent and enable them to be exceptional at what they do. We care deeply for their physical and emotional wellbeing and their families.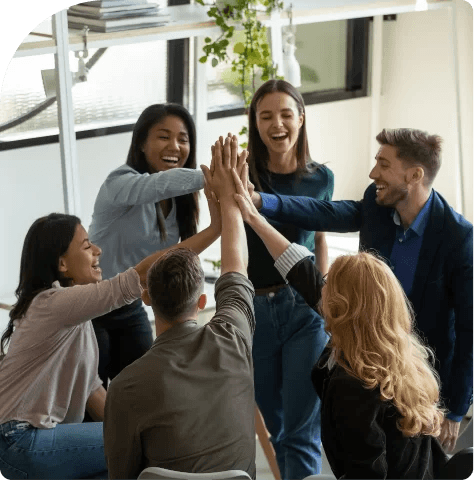 WORK-LIFE BALANCE
We support our employees to maintain a healthy work-life balance. We want all to be motivated and focused when they come to work. This directly affects at team's productivity, creativity and efficiency.
BENEFITS THAT MATCH YOUR
LIFESTYLE
We provide comprehensive benefits, not just in terms of statutory norms, but also in terms of the direct impact on the individual. We regularly conduct studies and surveys to improve our offerings to our employees across the globe. Our benefits package focuses on an employee's health, wealth and professional growth.
#WomenInFinance
Committed to creating an inclusive
workplace and making gender
equity the accepted norm rather
than the exception.

BCWI
Best Companies for Women in India 2022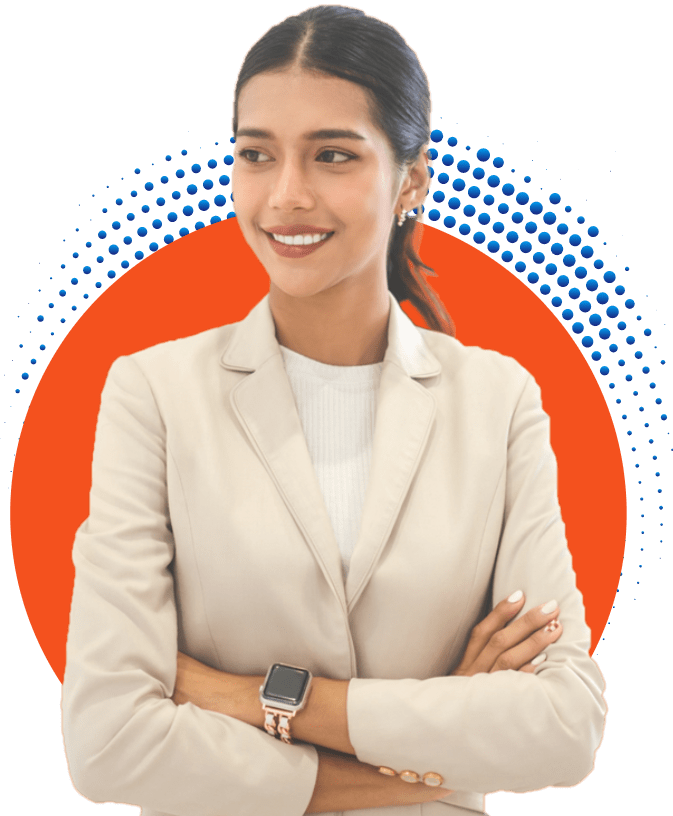 EMPLOYEES SPEAK
Listen to our employees speak about what they enjoy the most about working at Acuity Knowledge Partners.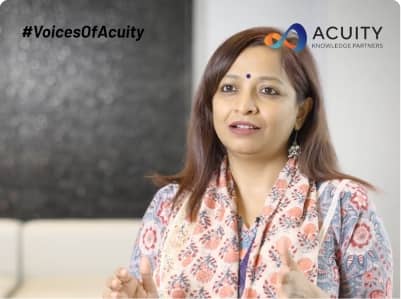 Prakriti Das from our #gurugram delivery centre shares her views on how Acuity Knowledge Partners is a #homeaway from home for her & all the employees. She highlights how Acuity is a #safeplace of all, celebrating the differences of all the employees.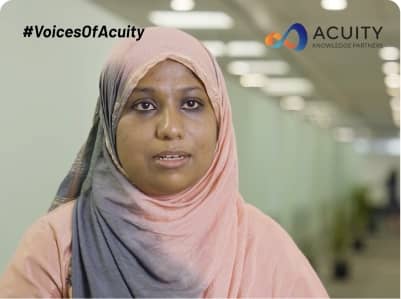 Nikhat Fatima from our #Bangalore delivery centre joined Acuity through the #StepUp programme that helped her resume employment after a career break of three years. This Women Returnee Programme helped restart and reshape her career.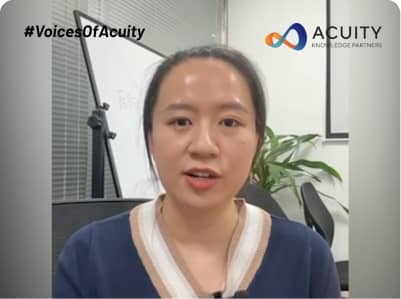 Yuwei Chen from our delivery centre in #Beijing shares her views on what makes Acuity Knowledge Partners the #bestplace for a career in financial services. She joined Acuity as a fresher five years ago, and Acuity has offered her exposure across verticals and regions.
EFFECT A REAL CHANGE IN THE
REAL WORLD
To us, community outreach means more than just financial support. It is about providing our greatest asset – our people. We leverage our access to resources to make valuable contributions to society and local communities. Employee involvement, which includes skills, time, talent and leadership, is a critical aspect of the company's strategy of giving back to society.
Our corporate social responsibility initiatives focus on having a positive impact on rural and urban communities alike through helping underserved populations. We focus on the three Es – education, employability and the environment.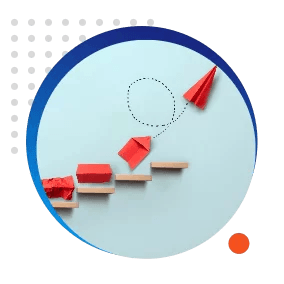 EDUCATION
Our projects focus on improving school infrastructure support, STEM learning and teacher training programmes.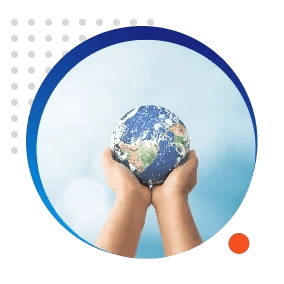 ENVIRONMENT
All our programmes aim to introduce viable alternatives for creating ecological balance to overcome obstacles to development and build environmental stewardship.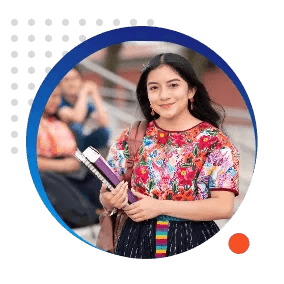 EMPLOYABILITY
We focus on communities with few opportunities, endeavouring to stimulate economic progress through systematic skill-oriented training programmes and capacity-building initiatives.
HAVE FUN AT
WORK
We believe work can be fun. We devote time to celebrate every milestone, individual success and festivals together. At Acuity Knowledge Partners, you will always find plenty of opportunities for networking, team bonding, creating lasting friendships and exploring your passion.