Accelerated adoption of emerging technologies amid COVID-19 pandemic
Emerging technologies, including AI, RPA, cloud and 3D printing, are seeing a high rate of adoption across industries amid the pandemic. They are helping companies recover by addressing key challenges such as workforce shortages resulting in inefficient operations, the need to reduce operating costs to survive and the need to maintain social distancing to ensure safety & compliance with pandemic-related guidelines.
Adopting these technologies appears to be mandatory for sustaining a business amid the changing market dynamics in this environment. Organisations are, therefore, adjusting their strategic priorities to capitalise on emerging technologies to remain competitive.
Key Takeaways
• AI emerged as the most popular technology, readily adopted for achieving operational
efficiency, enhancing process speed and accuracy, and identifying and resolving
operational bottlenecks
• Adopting cloud technology is essential if an organisation is to change its operating
model to remote working
• 3D printing has gained popularity in the medical sector to meet high demand for
medical and healthcare supplies such as PPE, NP swabs, masks and related accessories
• RPA is helping automate redundant tasks to improve productivity. It is also being
implemented increasingly in the healthcare services sector to optimise the screening
process for coronavirus infection, and distribution and management of COVID-19 vaccines
---
Author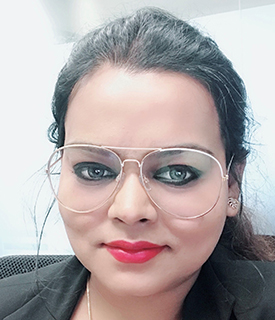 Shreya
Delivery lead
Shreya is a Delivery Lead in Acuity Knowledge Partners supporting consulting & corporate clients, across sectors. She has a nearly 9+ years of rich experience in business advisory & consulting, deal strategy, industry mapping, market analysis/sizing, competitive benchmarking, among others
She also attended several technology oriented international conferences including Cloud Expo Asia, RSA Conference, DevOps India Summit, Forgerock Identity Day and many others
Shreya is a Certified PMP (Project Management Professional) accredited by the PMI (Project Management Institute). She holds a MBA degree in International Business from University of Petroleum & Energy Studies (Dehradun)
Accelerated adoption of emerging technologies amid COVID-19 pandemic

Your file will start downloading automatically
If it does not download within 1 minute,