Structured Finance Services
Acuity Knowledge Partners works with specialised structured finance companies and securitisation desks at leading investment banks and institutional investors globally, supporting their key business functions such as asset finance, structuring, portfolio management, research, trading, risk analytics and reporting. Our analysts work as a natural extension of client teams, providing support on critical tasks such as the following:
Loan tape cracking

Bespoke cash flow/credit modelling

Sourcing, organising and mining market data, and tracking custom metrics

Sell-side/buy-side research and publication

Valuation, stress testing and scenario analysis

Custom database/technology and automation solutions
We take pride in our analyst pool with their multi-asset-class experience across functions in the securitisation space. Our deep domain understanding and tool-agnostic approach, coupled with in-house custom technology offerings, enable us to provide highly relevant, efficient and scalable solutions that seamlessly integrate with existing client systems and processes.
Securitisation and structured finance analytics support we offer
Securitisation and structured finance analytics support we offer
Automation and workflow management platforms
Aura - Automated Financial Data Extractor
Powerful financial data extraction and standardisation tool backed by strong artificial intelligence (AI)-/machine learning (ML)-based training algorithms.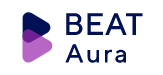 AI-/ML-based training models/algorithms learn the way you append data and updates financial taxonomies automatically at the back end
Best-in-class lookback referencing functionality that empowers auditors
How
we are different
One of the biggest structured finance support teams across knowledge service providers
Trusted partners for leading bulge bracket firms across geographies
Experienced in the use of market leading tools through multiple client engagements
Robust in-house training modules for securitized products
Our Perspective
on Structured Finance Services
Load More
Meet our
experts
Murugan has over 12 years of work experience in collateral analysis systems, structuring securitised deals (RMBS, CMBS, ABS, CDO), CMBS underwriting and structured finance research. He supports investment banks, providing solutions for their securitised products divisions. He is a structured finance expert with a demonstrated record of advising clients, including hands-on experience in structured finance analytics tools such as Collateral Analysis System (CAS), Intex Calc, and Moody's Structured Finance Workstation. He holds an MBA and a BE (Mechanical) from Anna University.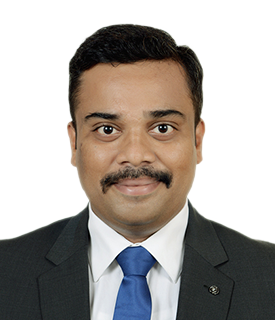 Aditya has over 9 years of experience in securitisation spreads across modelling, valuation, portfolio management and risk analytics. At Acuity Knowledge Partners, he is responsible for managing and developing our Structured Finance offerings. Aditya started his career as a Fixed Income Analyst and has a proven record of setting up and up-scaling analyst teams, facilitating knowledge transfer from onshore locations and enabling development of tech solutions. He is an alumnus of BlackRock, Deloitte and UBS. He is a CFA Charterholder and also holds a master's degree in Management and a bachelor's degree in Technology from the Indian Institute of Information Technology and Management.