Overview
With over a decade of experience in supporting asset managers with their request for proposal (RFP), request for information (RFI) and due diligence questionnaire (DDQ) requirements, Acuity Knowledge Partners is well placed to respond to asset management RFPs, including institutional, retail, and retirement plan RFPs, RFIs, and quarterly and annual DDQs. We also review and analyse content databases in their as-is states and provide recommendations for fully capturing their potential, and support with content restructuring to ensure better tagging, archiving and overall usability. These include Qvidian RFP support, Qvidian alternatives, asset management DDQ automation and knowledge management RFP management.
Customer Testimonials
"
The standard of responses and efficiency from the team was second to none. Having read the DDQ prior to sending, it is worth noting that the quality was really impressive and this wasn't just noticed by me.
Business Development Manager, Institutional Sales Support
US private global asset manager
"
The team is excellent at questioning data and asking questions when something is uncertain. The team takes a proactive approach to identifying issues and challenges, and is very talented when it comes to understanding the intricacies of the various databases. During quarter end, we especially appreciate the progress updates.
RFP Manager
US independent investment firm
"
I just wanted to say that the service we have received from Acuity has been nothing short of excellent, and you have made this all very easy for us. Really appreciate all your help and patience!
Vice President and Head of RFPs (London)
Trillion dollar global asset manager
How
we are different
Over a decade of experience in supporting global RFP operations for 10 large asset managers
End-to-end RFP support, content and knowledge management
Support for asset management RFPs, Qvidian alternatives and DDQ automation
Highly qualified talent pool with relevant experience, and best-in-class RFP training modules
Access to a RFP centre of excellence team to ensure smooth transition and process implementation, following industry best practices
Experience in working on third-party proposal writing databases, such as Qvidian, PMAPS, and SharePoint
Coverage of multiple asset classes – equity, fixed income, alternatives and real estate
Our perspective

on RFP Support

Playbook
RFP Playbook: Your guide to ensuring deal-winning responses
......... Read More

Blog
Integration, engagement and partnership: Key trends shaping the future of RFP writing
With the global asset an..... Read More

Blog
ETFs – building blocks for portfolio construction/allocation
"95% of media cover..... Read More
Meet our
experts
Sailaja Devireddy has 16 years of work experience and heads the Fund Marketing Services (FMS) division at Acuity Knowledge Partners. She specializes in the capital markets domain, including equity markets, fund solutions, and fund marketing support for asset managers and ETFs. She has vast experience in transitioning and leading global teams. She is actively involved in account management, client engagement and project management of large teams that provide end-to-end support to global asset managers on a variety of FMS activities. She is a qualified Chartered Accountant and Company Secretary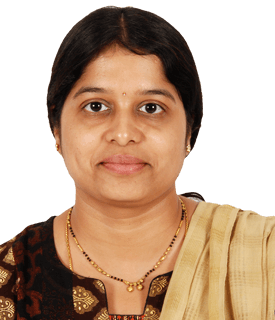 Balaji Ramakrishnan leads Europe and Middle East business development for Acuity. Having spent his formative years in core banking technology operations, he brings a deep understanding of credit processes and the ability to make analytics-driven decisions. He works closely with senior client stakeholders as a trusted partner, shaping the business case for scaled efficiencies through centralisation, standardisation and intelligent automation within Commercial Lending and Asset Management verticals.
Balaji has established long-term partnerships with banks, asset managers and insurance firms across a number of front and middle office transformation initiatives over the past 20 years. Prior to Acuity, he worked at Accenture and Oracle, serving European financial services clients. He holds an MBA from the London Business School.