Our approach

Acuity Knowledge Partners is a global one-stop shop for solutions for all major activities of market research services, offering a combination of latest technology, optimum execution techniques, robust quality, and extensive experience. We provide market research services to consumer market research companies and market research firms. Our market research services span across various industry verticals and we have a scalable resource pool of domain experts.

Support We Offer
Market Research and Insights


As markets move at a swift pace, market research and intelligence become critical for all businesses. Acuity's end-to-end market research consultancy helps you understand markets. We are industry-agnostic and work across the value chain of a particular industry/process to deliver value and trustworthy data. Our research is anchored in empathy- and emotion-driven responses for B2C studies and fact- and data-driven insights for B2B studies that help brands and businesses understand the crux of the problem and make informed decisions.
Survey Programming


On the market research page, we need to add a one-liner or brief explanation of what we offer like the Market Research and Insights section point. So we recommend you please add content. So user can learn more about what we are offering.
Research Publishing


Research Publishing services, including supervisory analyst (SA) approval, editing, formatting & publishing, and design, have become a bottleneck for timely publication of reports and an area where costs have increased, since skilled SAs, editors, and formatting & publishing and design specialists are difficult to hire, train, and retain. Many of our clients are, therefore, outsourcing the process to reduce costs, increase efficiency, cut down on management oversight, and tap into a large pool of skilled resources with domain expertise.

Acuity Knowledge Partners' Research Publishing team – SAs, Editors, and Formatting & Publishing and Graphic Design Specialists – has over 15 years of experience serving global financial services firms. They review, approve, and publish research, meeting tough deadlines in a fast-paced work environment and amid a heavy flow of content. Working with our teams across the globe, clients can take advantage of the 'follow-the-sun' engagement model, ensuring greater efficiency and productivity.
SMART & FUTURE READY SURVEY RESEARCH SOLUTIONS
Amplify the power of your survey-based research with interactive survey design, deeper data capture, intelligent data analysis and state of the art online reports.
How
we are different
ESOMAR corporate member adhering to its market research code
ISO 20252, 9001, 27001 certified, ensuring highest levels of data security and compliance
Over 15 years of impeccable track record in providing market research services to global top 20 Market Research firms
Expertise in industry leading tools from simple spreadsheets to modern research and visualization tools
Unique consultative approach with uninterrupted, flexible and customized support models
Change management ensures seamless integration with client teams to enable quick scalability and work initiation faster
Our perspective

on Market Research Firms

Blog
Harnessing the power of customer insights softwa.....
In today's dynamic business landscape, customer insights have become the corne.....Read More

Blog
The importance of mastering market trend analysi.....
Introduction An effective way to gain competitive advantage in this fast-changi.....Read More

Blog
Demystifying survey data analysis: common challe.....
Surveys are an indispensable tool for gathering valuable data and insights on do.....Read More
Meet our
experts
Manish heads strategy research practice for consulting and corporate clients at Acuity Knowledge Partners. He has over 15 years' experience across consulting, corporates, investment banking and other professional services firms. Manish works closely with consulting partners and key decision makers to enable value creation in consulting assignments. He is seasoned in onboarding new clients and takes ownership of setting up new teams, delivery structures and expanding product/regional coverage. Manish has been involved in various company-level strategic initiatives.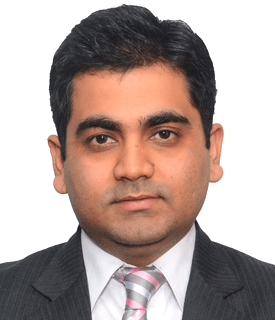 Santosh has nearly 18 years of experience in quantitative and qualitative primary research. He is responsible for providing research and insight support to market research agencies, helping them prepare key insights for business processes.
He has successfully delivered syndicate and ad hoc projects related to diary data, pharmaceutical data, and product/concept tests. Over his 16-year tenure with Acuity, he has been responsible for conceptualising specific client needs and framing solutions to assist in business development efforts. Prior to joining Acuity, he was employed with Annik, where he delivered data analysis projects. Santosh holds a Bachelor of Commerce degree from the University of Delhi and a Diploma in Computers from DOEACC.