Overview – Client onboarding support to asset managers and investment firms
Client onboarding is often a significant challenge for asset managers owing to dynamic client expectations that are often bespoke, placing heightened pressure on them to proactively meet expectations. Traditional processes are resource-intensive and time-consuming, lacking centralised and integrated workflows. Despite the advances in technology, client onboarding still requires manual intervention for most asset managers.
Our dedicated team collaborates seamlessly with your core onboarding teams, providing comprehensive support in creating meticulous checklists, optimising process flows, managing documentation and handling any other bespoke requirements. Our support services are designed to elevate your onboarding process and deliver personalised and tailored solutions.
How
we are different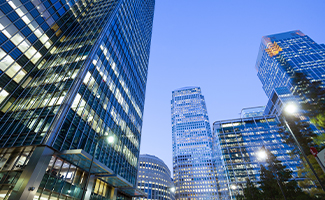 Experience in supporting financial institutions:
• Seasoned implementation specialists with over 15 years of industry experience, delivering value for global asset and wealth managers.
• Over 500 asset management specialists, including a pool of client servicing experts.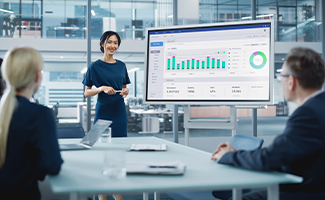 Deep asset management and process knowledge:
• Leverage industry best practices, incorporating leading workflow tools and deep domain expertise.
• Solutions are aligned with regulatory requirements and industry standards.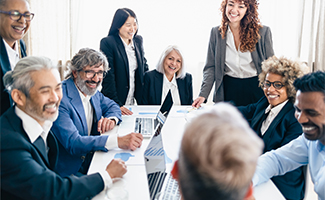 Senior layer of SMEs equipped with industry best practices:
• Layer of senior industry professionals experienced in managing operational process outsourcing.
• Provide recommendation and actionable insights to further enhance your operations.
What
we have done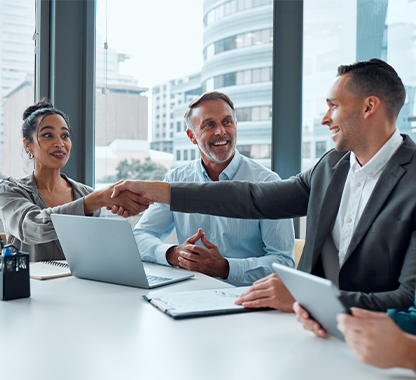 Setting up a multi-skilled client onboarding team for a UK-based asset manager
What we are proud of
A UK-based global asset manager (AM) with 200bn AUM.
Our Perspective
on Client Onboarding support for financial institutions
Meet our
experts
Sailaja Devireddy has 16 years of work experience and heads the Financial Marketing Services (FMS) division at Acuity Knowledge Partners. She specializes in the capital markets domain, including equity markets, fund solutions, and fund marketing support for asset managers and ETFs. She has vast experience in transitioning and leading global teams. She is actively involved in account management, client engagement and project management of large teams that provide end-to-end support to global asset managers on a variety of FMS activities. She is a qualified Chartered Accountant and Company Secretary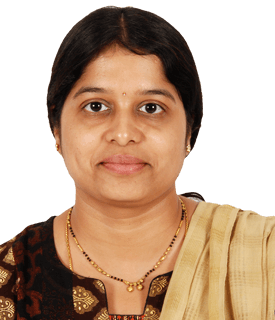 Balaji Ramakrishnan leads Europe and Middle East business development for Acuity. Having spent his formative years in core banking technology operations, he brings a deep understanding of credit processes and the ability to make analytics-driven decisions. He works closely with senior client stakeholders as a trusted partner, shaping the business case for scaled efficiencies through centralisation, standardisation and intelligent automation within Commercial Lending and Asset Management verticals.
Balaji has established long-term partnerships with banks, asset managers and insurance firms across a number of front and middle office transformation initiatives over the past 20 years. Prior to Acuity, he worked at Accenture and Oracle, serving European financial services clients. He holds an MBA from the London Business School.