Overview
The COVID-19 (C19) crisis has led to significant human and economic losses.
Globally, more than 2.1mn lives have succumbed to the pandemic, and livelihoods of billions have been hit hard. According to the World Bank, the pandemic could push 150mn into extreme poverty by this year, while the International Labour Organisation (ILO) and the United Nations Children's Fund (UNICEF) estimate child labour to ramp up by millions. The consensus is that the 2020 global recession will be the biggest recession since WW II, edging past the 2009 global financial crisis (GFC).
India has surpassed the grim milestone of 10mn confirmed cases (second highest in the world) and reported over 153k deaths. India witnessed its first-ever technical recession in FY2020-21 – The RBI expects growth to contract 7.5% even as fiscal stimulus kicked in (a series of Atmanirbhar packages announced until 12 November 2020 added about $313bn).
In this chart book, the Acuity macro team tracks the Indian economy (covering the impact and recovery) in a series of monthly publications.
Key Highlights
MOBILITY IS IMPROVING
The lockdown related restrictions (imposed to cut mobility so as to limit and delay the outbreak) have been relaxed and mobility is improving.
ACTIVITY GETTING BACK TO GEAR
With over 1.3bn people under lockdown, online activity thrived, but businesses are picking up pace.
RECOVERING MARKETS AND TRADE
Financial markets are on a high, while companies are braving the battle. On the external side, exports have picked up.
STABILISING JOB MARKET
As the pandemic-related uncertainty goes down, consumer sentiment is expected to improve, while the labour market conditions improve.
FISCAL STIMULUS – THE NECESSARY EVIL
A downturn in activity forced the government to announce a series of measures to revive the economy, despite constraints
2021 – A SHOT AT HOPE AND RECOVERY
The damage caused by the pandemic resulted in a deep contraction in 2020, but recovery seems to be on track for 2021
The 3 W's and H of data
What is it/what's in it
Charts the Indian economy through the lockdown/unlock phases while it struggles to control the outbreak and contain the economic impact
Provides illustrations to showcase the impact on the economy during the various phases of the lockdown/unlock periods using:

High-frequency data
Leading indicators
Macroeconomic variables

Publishes macro and alternative datasets and insights on a monthly basis to track the economic recovery
Why now
Relevant to track the impact on various sectors of the economy as the number of C19 cases increase at a decreasing rate
A guide for those looking for insights as official data for various macroeconomic indicators are made available with a time lag
For whom is this research
Financial analysts:

Fund managers
Equity analysts
Portfolio managers
Economists

Those looking for a collation of information in one place, saving time and effort
Someone who is not a business insider (with limited knowledge) looking for a quick update on the C19 impact during lockdown/unlock phases in India
How does it help?
Ready-to-use macro and alternative datasets in one place (click here saving hundreds of hours spent in data collection and validation
Unique representation of various high-frequency proxy indicators help gauge economic uncertainties
Easy-to-read charts cover all lockdown/unlock phases since the start of the pandemic
Subscribe for FREE fortnightly updates and save time on data collection and validation
The story is far from over
India saw C19 cases peak in September 20, with the vaccination drive kicking off in 2021. That said, a series of lockdowns (pre-emptive + extended) and unlock phases hurt the economy in 2020. Even though the country has not witnessed a second wave of the outbreak/reinfections, new strains of the virus combined with poor testing pose a threat for economic growth recovery.
India's growth had started to lose steam before the pandemic struck – manufacturing grew barely in FY19, while services growth slowed. The situation worsened, with the country registering its first ever technical recession as the pandemic affected all channels of economic growth, hitting the weakest link first. While we are seeing traction in recovery, it is too early to say whether it is all good in the hood.
Our
authors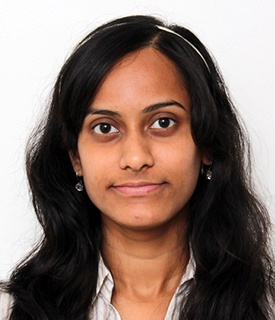 Archana Anumula
Assistant Director, Specialised Solutions
Archana has over 13 years of experience in economics research, with proficiency in writing country-specific economic reports, covering real-time macroeconomic indicator releases, and building and maintaining large datasets. She has been with Acuity Knowledge Partners (Acuity) since 2011. Currently, she manages the Cross-Asset Research Support team providing sell-side research support for a global investmentbanking firm. She is adept at managing accounts and teams and handling pilot projects. Prior to joining Acuity, Archana worked in the research division at UBS ISC (currently Cognizant) and at Infosys BPO. She holds a Master of Arts (Economics) and a Bachelor of Commerce from Bangalore University, India.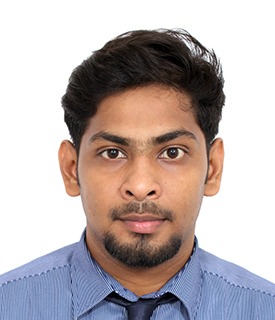 Rishi Mondal
Senior Associate, Specialised Solutions
Rishi Mondal has 5 years of experience in economics research including 4 years at Acuity Knowledge Partners (Acuity). His expertise spans the macroeconomics domain, focusing on the Indian/UK/global economies, geopolitics and FX volatility. At Acuity, he is part of the Cross-Asset Research Support team, specialising in high-frequency data tracking and macroeconomics research. Rishi holds a Master of Science in Economics from the University of Calcutta, India.