Overview
Acuity Knowledge Partners' (Acuity's) Paralegal Services to enable financial institutions, corporates, and law firms to reduce legal cost, increase efficiencies, flexibility and revenue and job satisfaction for in house lawyers. Our team of expert's function as an extension of the client team, helping them navigate short- and long-term requirements
How
we are different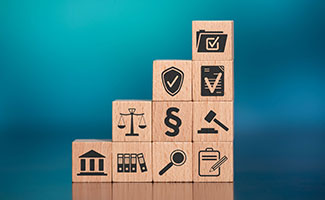 One Stop Solution
We have 20 years of experience and deep understanding of the financial industry; we know pulse of the industry, their pain, and efforts in detail. We will implement industry best practices to create an efficient and robust process framework, ensuring a flawless and sustainable legal services offering and provide them One Stop Solution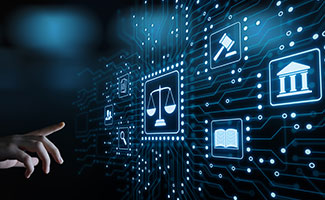 Pool of Experienced Workforce
We have experienced workforce from legal offshoring industry and efficient talent pool in the market who can cater in varied support areas and provide superior analysis, efficient workflow and robust controls and deliver effective quality work product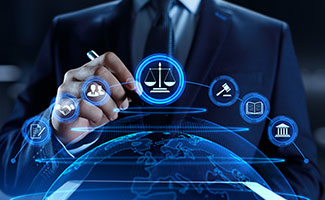 Collaborate in automation to provide streamline services
Integrating technology in the process will be beneficial for the attorneys as well as the corporates in streamlining their tasks and assure improved customer experience Acuity's para-legal service professionals will make sure that the tech solutions is utilized to the fullest so that client can adhere to your legal needs seamlessly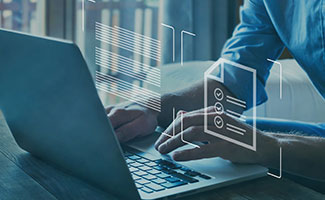 Legal Document Formatting support expertise
Acuity is providing effective assistance to clients worldwide on Presentations and formatting with existing P&G teams supporting various clients. We will implement all the best practises across all the spheres of paralegal services offering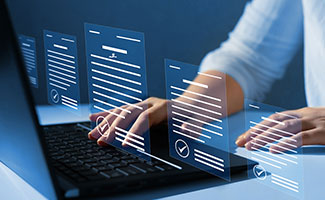 Ability to quickly build process driven teams
Acuity is ISO27001 certified and Soc2 complaint and can quickly build teams to provide effective internationally recognized process-rigor support with existing infrastructure set up
Our Perspective
on Paralegal Services
Load More
Meet our
experts
Parikshit leads Acuity's Paralegal Services from Gurgaon Delivery Centre. He has over 13 years of experience working with legal offshoring companies. Before joining Acuity, he worked with QuisLex Legal Services Pvt. Ltd. developing, building, and managing legal support to clients' various departments for their end-to-end contract management, contract review, and key risk analysis, legal research, privilege, and document reviews. He successfully spearheaded projects related to the application of AI for an end-to-end contract management project collaborating with multiple stakeholders. He also handled various vast projects related to Mergers and Acquisitions Due Diligence for different industries. He holds a Master's in Law and Master's in Business Administration (MBA, LLM), and Bachelor's in Socio-Legal and Bachelor's in Law (BSL, LLB) degrees.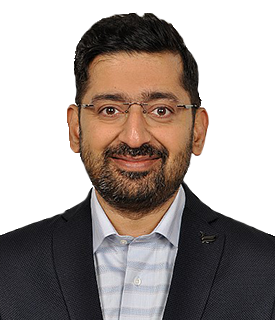 Chetan Majithia
Head, North America, Business Development for Private Markets, Investment Banking and Consulting; Co-Head - Commercial Banking and Corporates
Chetan has over 20 years of experience across the financial services sector's markets, geographies and asset classes. At Acuity Knowledge Partners (Acuity), he spearheads Business Development for multiple strategic business units (IB, Private Markets, Consulting, Corporates, and Banking). During his almost seven years journey at Acuity, Chetan has been responsible for partnering with clients in these segments to transform and build business efficiencies through tailor-made and proprietary solutions, enabling them to save millions of dollars.
Prior to Acuity, Chetan was on the Board of Directors at CRISIL US, an S&P company, and Director and Head of Financial Research, Business Development, Americas. In his 13+ years 'journey at CRISIL, Chetan managed multiple roles, including setting up and leading the Equities practice in Indian markets, wherein he successfully launched India's first independent equity research service provider, and setting up and heading CRISIL's first international offshore operations in Argentina. Prior to CRISIL, Chetan worked with ING Bank and Citibank in multiple roles. He has featured consistently in media including on CNBC-TV18 and Bloomberg, and his views on Indian stock markets are covered widely by all leading financial publications.
Chetan is a Fellow Chartered Accountant (the equivalent of a CPA) with the Institute of Chartered Accountants of India and holds an MBA in Finance from NMIMS, India. He is also a Company Secretary (with a degree in Corporate Law) with the Institute of Company Secretaries of India. He passed CFA Level 2 examinations.