How
we are different
In-depth expertise in providing AML and AML analytics support to leading global banks
Proprietary whiteboarding technique
Staggered rollout plan to ensure smooth transition and minimal disruption of service
Customized delivery solutions leveraging tried-and-tested methods
Our perspective

on AML Analytics and Surveillance

Blog
Digitalisation of tax for banks – The road ahead
The relevance of the cur..... Read More

Blog
AML regime change – The need of the hour
What is the curr..... Read More

Blog
Will COVID-19 redefine the AML space?
Surprise or "black-swa..... Read More
Meet our
experts
Jalaj heads the Compliance Analytics team, with experience in anti-money laundering, customer due diligence, and market abuse prevention. He has worked in the areas of compliance, trading surveillance, and financial crime and information security and risk analytics. He holds a Bachelor of Engineering (Hons.) degree in Electronics and Communication.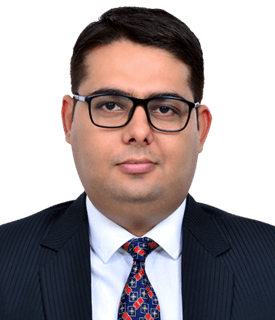 Jehan is global head of Compliance Services, serving buy- and sell-side clients. He was previously the head of global projects and transitions — equity, and led all inbound scoping requests and delivery solutions for buy- and sell-side clients. Jehan managed the setup and transition of several large engagements, including lift-and-shift of processes for clients across multiple work streams. He has over 17 years of experience in investment research and analysis, compliance, project management, audit control and systems implementation. He has led large projects and teams across multiple work streams and global locations and is a Certified Investment Advisor (Colombo Stock Exchange)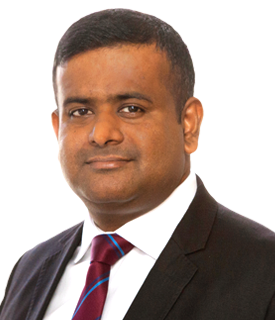 Puneet Prakash is the product head of the firm's Compliance Services business unit. He is responsible for strategizing and creating optimal solutions for the firm's Compliance clientele, globally. He has over 15 years of experience in financial services and knowledge offshoring. He has previously worked with firms such as TCS and WNS. Puneet holds an MBA (Finance & Marketing) from the Indian Institute of Management, Kozhikode and a Bachelor of Technology from the Indian Institute of Technology, India