Why businesses must seize the opportunity for cross-border recruitment
People Management | August 21, 2023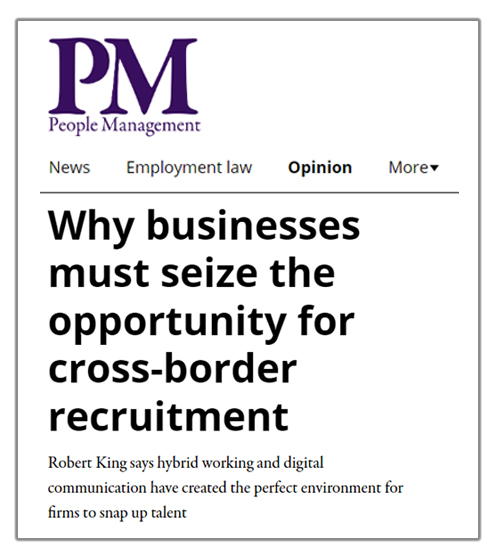 Robert King, CEO of Acuity Knowledge Partners, sheds light on how financial firms can embrace the digital shift, unlock diverse possibilities, and thrive in a borderless, connected world, with @People Management.
According to him, in a world increasingly intertwined by digital communication, remote and hybrid work are the new norms across industries. With robust internet and communication infrastructure, businesses are empowered for bandwidth-intensive remote management and communication. The shift to digital opens boundless opportunities – from tapping into a diverse talent pool to forging strategic partnerships and reaching untapped client segments. Financial services firms must seize the chance to enhance their operations and teams or risk lagging the curve.
'Firms would do well to optimise their digital marketing systems and processes, maximising the effectiveness of sales and marketing teams to engage cross-border clients', he says.
Latest News