The announcement will drive new investments in energy communities to support their economic revitalization, strengthen American supply chains, and help ensure coal, oil, and gas workers benefit from the new clean energy economy. These investments build on more than $14 billion from across federal agencies that the Interagency Working Group on Coal and Power Plant Communities and Economic Revitalization has driven to the hardest-hit energy communities across the country.
They also build on more than $7.4 billion that companies have invested in energy communities to spur clean energy manufacturing, steel production, and critical minerals processing. The opportunities will be focused on the following areas :
The Department of Energy announced the release of a Coal Power Plant Redevelopment Visualization Tool enabling stakeholders to identify opportunities for redevelopment of shuttered coal power plants and community reinvestment.
Clean Energy Projects on Mine Lands
The Department of Energy announced it is making $450 million available through the Bipartisan Infrastructure Law to advance clean energy demonstration projects on current and former mine land, providing new economic opportunities for historic coal and mining communities. Approximately 17,750 mine land sites are located across 1.5 million acres in the United States, which expose the local population to harmful pollutants and contaminate the air, land, and water quality in the surrounding areas.
Critical Mineral Supply Chains
The Department of Energy announced it is making $16 million available through the Bipartisan Infrastructure Law to the University of North Dakota and West Virginia University to complete design studies for the first-ever full-scale domestic demonstration refinery that will extract and separate rare earth elements and other critical minerals from coal ash, acid mine drainage and other mine waste.
Source Link – FACT SHEET: Biden-Harris Administration Announces New Clean Energy Projects to Revitalize Energy Communities, Support Coal Workers, and Reduce Reliance on Competitors Like China | The White House
About the Authors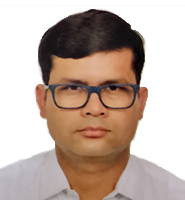 Associate Director, Investment Banking
Prachurjya has over 16 years of experience in investment banking with Acuity Knowledge Partners. At Acuity, he has led sector and product-specialist pilot teams across Capital Markets, ESG, Debt Advisory, Loan Syndications, Metals & Mining and Real Estate. He has been actively involved in setting up and on-boarding new ESG Advisory, ESG DCM and Sustainable Finance teams for various bulge bracket investment banks. Within DCM and Rating Advisory, he has been instrumental in helping the clients achieve over 30% in annual savings on both regular and adhoc tasks through standardization of the outputs and deployment of our proprietary BEAT tools.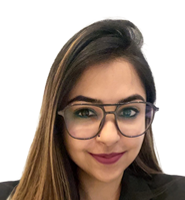 Delivery Manager, Investment Banking
Puja has 6 years of extensive experience in ESG, Climate Change & Sustainability and she is supervising the ESG team at Acuity. She also has diverse experience in conducting ESIA, EHS compliance audits, ESG Risks and Controls, EHS & ESG Due Diligence assessments. Prior to joining Acuity, she was working with companies like KPMG Global Services, EY India and ERM India. She has expertise in provisioning extensive research requirements for clients through preparation of Peer Benchmarking, Target Compilation, Sustainability report, Sustainable Finance Updates and Sectoral ESG Thematic Detailing Engagement.
Connect with the experts at contact@acuitykp.com