The African Development Bank and ILX Management B.V. (ILX) signed a partnership agreement to scale up investments and spur institutional investor capital mobilization for Sustainable Development Goals and climate-focussed private sector projects in the Bank Group's regional member countries.
The signing ceremony took place at the offices of ILX Management in the Netherlands capital Amsterdam.
ILX's investors are the Dutch pension fund asset managers APG Asset Management, (on behalf of ABP and bpfBOUW) and Achmea Investment Management, (on behalf of Pensioenfonds Vervoer), with other Dutch and European pension fund participants in ILX successor funds expected to join in the future. ILX Fund I provides a scalable $1 billion private credit investment strategy to be deployed across emerging and developing countries, co-financing with global Multilateral Development Banks (MDB) and other DFIs.
The cooperation arrangement enables the African Development Bank to deliver on its ambition to mobilize financial resources from institutional investors to bridge the significant financing gap required to meet the Bank's High Five priorities: Light up and Power Africa; Feed Africa; Industrialize Africa; Integrate Africa and Improve the quality of life for the people of Africa. This partnership will allow the Bank and ILX to support non-sovereign operations in these key priority sectors. The High 5s are intrinsically linked to the SDGs.
At the same time, the arrangement offers ILX Fund pension fund participants the opportunity to benefit from the AfDB's long-standing track record of successfully investing in key economic sectors across Africa. All loan investments are SDG or Climate Finance-focused while offering attractive risk-adjusted returns, combined with robust environmental, social and governance (ESG) safeguarding.
APG Asset Management, the Netherlands' largest pension provider, together with Achmea Investment Management have committed $1,050 million to Emerging Market private credit fund ILX Fund I, to invest in four key economic sectors; energy access & clean energy, sustainable industry & infrastructure, inclusive finance and food security. ILX invests in loan participations arranged by Multilateral Development Banks and other leading DFIs in support of their SDG and Climate focused projects across the Emerging Markets and Developing Economies.
Source- African Development Bank, ILX sign partnership to mobilize European institutional capital for sustainable projects across Africa | The Guardian Nigeria News – Nigeria and World News — APO Press Releases — The Guardian Nigeria News – Nigeria and World News
About the Authors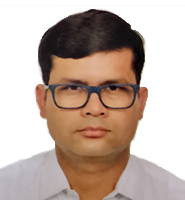 Associate Director, Investment Banking
Prachurjya has over 16 years of experience in investment banking with Acuity Knowledge Partners. At Acuity, he has led sector and product-specialist pilot teams across Capital Markets, ESG, Debt Advisory, Loan Syndications, Metals & Mining and Real Estate. He has been actively involved in setting up and on-boarding new ESG Advisory, ESG DCM and Sustainable Finance teams for various bulge bracket investment banks. Within DCM and Rating Advisory, he has been instrumental in helping the clients achieve over 30% in annual savings on both regular and adhoc tasks through standardization of the outputs and deployment of our proprietary BEAT tools.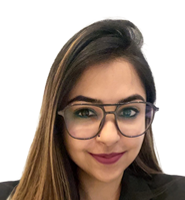 Delivery Manager, Investment Banking
Puja has 6 years of extensive experience in ESG, Climate Change & Sustainability and she is supervising the ESG team at Acuity. She also has diverse experience in conducting ESIA, EHS compliance audits, ESG Risks and Controls, EHS & ESG Due Diligence assessments. Prior to joining Acuity, she was working with companies like KPMG Global Services, EY India and ERM India. She has expertise in provisioning extensive research requirements for clients through preparation of Peer Benchmarking, Target Compilation, Sustainability report, Sustainable Finance Updates and Sectoral ESG Thematic Detailing Engagement.
Connect with the experts at contact@acuitykp.com