Agencia EFE and the World Bank have agreed to a partnership to boost coverage of climate change, inclusion and education in Latin America and the Caribbean.
The agreement aims to expand the dissemination of multimedia information to better understand the impact of climate change on communities in Latin America and the Caribbean, as well as development projects that are helping to increase inclusion and improve access to education in the region.
In addition to generating content related to global warming, which threatens the region's environmental balance, EFE will increase field production of content on equality and inclusion, especially of women and indigenous peoples. It will also focus on analyses of the quality of education, a pending issue on the region and key to promoting equality in a region with one of the widest social gaps in the world.
The agreement will strengthen the generation of quality multimedia content designed for younger audiences and the distribution of this information through the agency's news channels, as part of the public service mission of both institutions. Some of the topics to be covered will be the contribution of women to the development of indigenous communities in the Amazon, inclusion in rural areas, access to education for the most vulnerable in Ecuador and Peru, and successful forest conservation projects in Mexico and Costa Rica.
Source- EFE and World Bank Partner to Disseminate Quality Information on Climate, Inclusion and Education – ESG News
About the Authors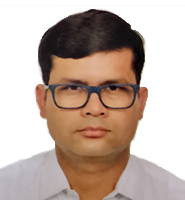 Associate Director, Investment Banking
Prachurjya has over 16 years of experience in investment banking with Acuity Knowledge Partners. At Acuity, he has led sector and product-specialist pilot teams across Capital Markets, ESG, Debt Advisory, Loan Syndications, Metals & Mining and Real Estate. He has been actively involved in setting up and on-boarding new ESG Advisory, ESG DCM and Sustainable Finance teams for various bulge bracket investment banks. Within DCM and Rating Advisory, he has been instrumental in helping the clients achieve over 30% in annual savings on both regular and adhoc tasks through standardization of the outputs and deployment of our proprietary BEAT tools.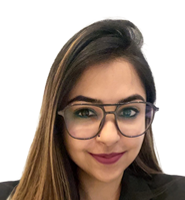 Delivery Manager, Investment Banking
Puja has 6 years of extensive experience in ESG, Climate Change & Sustainability and she is supervising the ESG team at Acuity. She also has diverse experience in conducting ESIA, EHS compliance audits, ESG Risks and Controls, EHS & ESG Due Diligence assessments. Prior to joining Acuity, she was working with companies like KPMG Global Services, EY India and ERM India. She has expertise in provisioning extensive research requirements for clients through preparation of Peer Benchmarking, Target Compilation, Sustainability report, Sustainable Finance Updates and Sectoral ESG Thematic Detailing Engagement.
Connect with the experts at contact@acuitykp.com