EY and Microsoft announce the launch of Green Skills Passport, which helps learners aged 16 and over to develop skills to find green jobs and pursue opportunities in the growing green economy. The free online program is part of an ongoing social impact collaboration focused on sustainability, science, technology, engineering and mathematics (STEM) and upskilling for young people.
The International Labor Organisation is forecasting the creation of 24 million green jobs by 2030. Green Skills Passport will position learners to thrive in this evolving market and provide non-governmental organisations (NGOs) with a platform to empower underserved communities with new employable skills.
Through a 10-hour virtual course, participants can work at their own pace and learn about key topics such as sustainability, entrepreneurship and skills for employment. Green Skills Passport offers a detailed approach to skills development, providing learners with EY-curated learning paths built and delivered on the Microsoft Community Training platform.
EY and Microsoft already launched successful Green Skills Passport pilot programs in the United States, India and Bangladesh. Highlights include:
More than 1,400 course completions and certificates awarded.

61% plan to apply for green jobs.

43% plan to enroll in a university degree in sustainability or take more related classes.
Together, EY and Microsoft have collaborated on a multitude of programs to empower job seekers with the skills needed for the digital future, furthering the EY Ripples ambition to impact 1 billion lives by 2030. This program also supports Microsoft's focus on building a more inclusive, equitable, sustainable and trusted future for everyone.
Other high-impact EY and Microsoft social programs include:
Entrepreneurship for Positive Impact: A Microsoft program aimed to accelerate the growth of impact-first, tech startups. EY and Microsoft ran a series of four upskilling workshops on key growth challenges identified on investment strategies, financial planning, environmental, social and governance (ESG) strategy and business resilience.
Future Skills Workshops (FSW): An EY offering to upskill young or underserved groups equipping them with knowledge to navigate a changing world. The workshops include a variety of topics such as financial literacy, environmental sustainability and emerging technology. Trust for the Americas is a nonprofit who, through EY and Microsoft's collaboration, is disseminating FSW content across Latin America. Beneficiaries in multiple LATAM countries access training materials that are available on Microsoft's Community Training (MCT) platform completing the workshops in either classroom settings or virtually.
EY STEM App: An innovative gamified mobile platform for girls aged between 13-18 that aims to support the next generation of girls in STEM. The EY STEM app will host a channel with Microsoft MakeCode, where users can develop block coding skills.
Andy Baldwin, EY Global Managing Partner – Client Service, says:
"The collaboration between EY and Microsoft extends beyond a traditional alliance, showcasing our shared dedication to generating social impact. These programs are a testament of our desire to continue equipping young individuals with the skills they need to succeed in a rapidly changing world."
Jean-Philippe Courtois, EVP and President, National Transformation Partnerships at Microsoft, says:
"We're proud to continue growing our collaboration with EY to offer these unique programs that bridge the gap between education and employability. Through these programs, we are taking steps toward social equity and empowering leaders of the future."
Source: EY and Microsoft Advance Sustainability Education Worldwide with Green Skills Passport – ESG News
About the Authors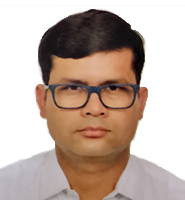 Associate Director, Investment Banking
Prachurjya has over 16 years of experience in investment banking with Acuity Knowledge Partners. At Acuity, he has led sector and product-specialist pilot teams across Capital Markets, ESG, Debt Advisory, Loan Syndications, Metals & Mining and Real Estate. He has been actively involved in setting up and on-boarding new ESG Advisory, ESG DCM and Sustainable Finance teams for various bulge bracket investment banks. Within DCM and Rating Advisory, he has been instrumental in helping the clients achieve over 30% in annual savings on both regular and adhoc tasks through standardization of the outputs and deployment of our proprietary BEAT tools.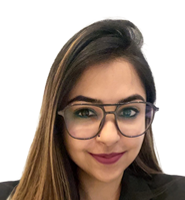 Delivery Manager, Investment Banking
Puja has 6 years of extensive experience in ESG, Climate Change & Sustainability and she is supervising the ESG team at Acuity. She also has diverse experience in conducting ESIA, EHS compliance audits, ESG Risks and Controls, EHS & ESG Due Diligence assessments. Prior to joining Acuity, she was working with companies like KPMG Global Services, EY India and ERM India. She has expertise in provisioning extensive research requirements for clients through preparation of Peer Benchmarking, Target Compilation, Sustainability report, Sustainable Finance Updates and Sectoral ESG Thematic Detailing Engagement.
Connect with the experts at contact@acuitykp.com