Webinar
Therapeutic cancer Vaccines the way forward
Event speakers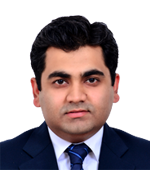 Manish Chandna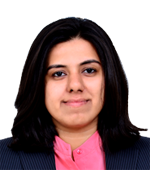 Bhavna Mehta
Event Time
New York (EST): 9:00am
London (GMT): 2:00pm
India (IST): 7:30pm
Overview
The cancer-treatment landscape is changing rapidly from conventional chemo and hormonal therapy to targeted therapy, and is finally set to move towards cancer immunotherapy amid increasing competition.
Therapeutic cancer vaccines are a potential game changer, with established proof of concept. Learn about the developmental strategies of these therapies and the challenges pharmaceutical companies face in translating the promising approach into clinically feasible therapies.
We will also discuss a case study on the approved therapeutic cancer vaccine – focusing on launch history, clinical and commercial strategies and key learnings.
This webinar is the first in a series dedicated to assess the evolution of the cancer-treatment landscape and the potential of therapeutic cancer vaccines.
Key Takeaways
Understanding the shift in the cancer-treatment landscape

Design strategies and key factors affecting therapeutic cancer vaccines

Positioning of therapeutic cancer vaccines
---
Speaker Profile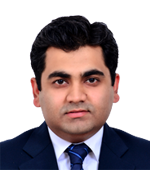 Manish Chandna
Senior Vice President, Corporates and Consulting
Manish heads research practice for Consulting and Corporate clients at Acuity Knowledge Partners. He has over 12 years of experience across variety of client engagements including consulting firms and other professional services firms. He is seasoned in on-boarding new clients and takes ownership of setting up new teams, delivery structure, value creation for clients and expanding product/regional coverage. Manish has been involved in various company level strategic initiatives.
---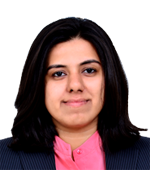 Bhavna Mehta
Associate Vice President, Corporates and Consulting
Bhavna is our life sciences and healthcare expert within the corporate and strategic research practice. She is responsible for project management and execution activities for the pharmaceutical and life sciences domain. She has over nine years of experience across consulting, analytics and marketing roles. Her previous stints include a boutique life sciences consulting firm, and also large Indian and global pharmaceutical companies.
Bhavna holds a Masters in Business Administration degree and a Bachelor of Science degree in Microbiology.
---
Interested in more such events?
Next time we have an event like this, we'll send you an invite