The Consulting Bioscope – Uncovering Business Trends 2024
Businesses face a new frontier where adaptation and strategic foresight are key to succeeding in this age of constant change and uncertainty. As they embark on their post-pandemic journeys, transformations across the key trends currently dominating the changing business landscape are not just responses to crises but strategic imperatives. Embracing sustainability through green energy transformation, driving capital-project turnaround, transformation across the asset and wealth management value chain, building corporate resilience and strengthening cyber defences would be the cornerstones of success. Consulting firms, with their expertise in the various aspects of transformation strategy across diverse components of the business ecosystem – energy transition, capital projects, asset and wealth management, corporate restructuring and cybersecurity – assume a pivotal role here as strategic partners, helping businesses assess risk and vulnerabilities from a holistic standpoint.
This trend book explores the five trends currently dominating the changing business landscape and weaves together a story of adaptability and innovation, providing businesses with a strategic compass to navigate it. We also discuss the increasing role of consulting firms in helping businesses traverse the route to transformation.
Key Takeaways
• The energy sector is experiencing a seismic transformation, with established barriers dissolving and new ecosystems and players emerging. Policymakers and the private sector must build a favourable ecosystem to accelerate the transition to renewable energy in order to maximise its potential. Business advisory and strategy consulting firms with the required domain expertise are key to a successful transition
• An increased push towards sustainable or greener practices is also steering the capital projects sector, which is at the cusp of a major overhaul, with disruptive new entrants, evolving technologies and a shifting business climate reshaping the dynamics of capital projects
• The asset and wealth management (AWM) sector is at a crossroads as a result of unparalleled technical breakthroughs, changing market conditions and evolving investor preferences. The rise of digital technology, changing investor demographics and the increasing complexity of the financial markets are driving the transformation, and AWM firms must revamp their business models and drive structural reform, or risk falling behind
• Corporate restructuring today reflects the changing business landscape, where a confluence of forces is altering the way in which businesses function. Businesses in today's fast-paced world face an intricate web of threats and possibilities, necessitating a radical rethinking of their organisational frameworks, operational processes and main objectives. Building resilience has taken centre stage, with supply chains, workforce models and contingency plans undergoing substantial revision
• Cybersecurity is more important than ever in this era of rapid technological development and digital transformation. As businesses continue to embrace digital operations, the threat landscape evolves in tandem, demanding adaptive strategies to protect sensitive data and ensure operational continuity
• Transformation across the energy landscape, capital projects, investment ecosystems, corporate structures and cybersecurity has emerged as a strategic differentiator in a digital world. A comprehensive business transformation hinges on successful and effective collaboration with a consulting and advisory firm that can help drive efficiencies, align corporate objectives and bolster fiscal and operational health
---
Authors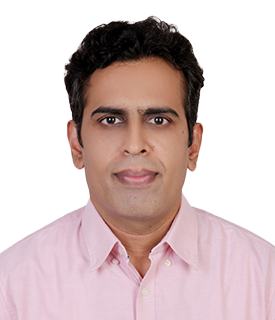 Sunny Mehta
Associate Director, Consulting
Sunny started his career with Acuity Knowledge Partners (Acuity) in 2007. During his tenure with Acuity, he has supported and managed several research engagements for consulting, private equity and investment banking clients in different geographies.
Sunny has been part of Acuity's Consulting practice for the past 9 years; he currently manages a large research engagement for a big-four management consulting client. He has expertise in a wide array of strategic and business research areas including competitive benchmarking, market opportunity assessment, M&A analysis and strategic evaluation of investment opportunities. He holds an MBA in Finance from the New Delhi Institute of Management, India and a bachelor's degree in Commerce from the University of Delhi, India.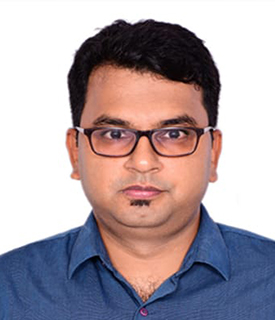 Chetan Anand
Associate Director, Consulting
Chetan has 12 years of experience in areas such as strategy consulting, private equity and investment banking. His expertise spans a number of research themes including financial and operational analysis, strategic research, valuation analysis, ESG research, macroeconomic analysis, industry research, market research and due diligence studies.
At Acuity Knowledge Partners, Chetan has been a core member of the Consulting practice for the past 8 years, currently managing a research process for a big-four management consulting client. He holds a bachelor's degree from Indian Institute of Technology Roorkee, India.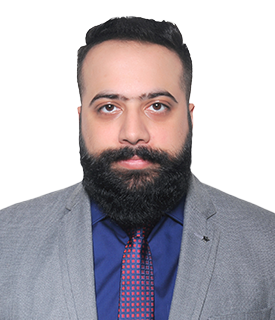 Love Mahani
Delivery Lead, Consulting
Love has been with Acuity Knowledge Partners' Consulting practice for the past 2 years. He has over 7 years of experience in working with consulting and private equity firms and investment banks. He is experienced in equity research, investment banking and investment research projects on sectors such as industrials, healthcare, TMT, retail, consumer goods, and travel, transport and logistics.
Love holds a PGDM in Finance from the Narsee Monjee Institute of Management Studies, Mumbai, India and a bachelor's degree in Commerce (Hons) from the University of Delhi, New Delhi, India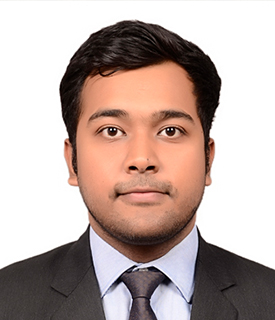 Gautam Rawat
Associate, Consulting
Gautam has been associated with Acuity Knowledge Partners for the past 3 years. In his current role, he supports a leading consulting firm with research on companies in the energy, metals and mining, and ESG sectors. His work includes company profiling, process identification, competitive intelligence, key trends and drivers, materials evolution and benchmarking, and end-use analysis.
He holds an MBA in Oil and Gas from the University of Petroleum and Energy Studies, Dehradun, India and a B.Tech degree in Mechanical Engineering from DIT University, Greater Noida, India.
The Consulting Bioscope – Uncovering Business Trends 2024

Your file will start downloading automatically
If it does not download within 1 minute,