Overview
With two decades of experience in delivering credit research and analytics services to 400+ financial institutions globally, Acuity Knowledge Partners has built a strong franchise in financial spreading services.
We are helping clients set up a centre of excellence in financial spreading through our digital services model that combines best-in-class technology and experience of our domain experts. In addition, we ensure we remain within the credit framework of our clients, offering over 99% accuracy and faster turnaround time.
We understand the nuances of different businesses, including Commercial and Industrial, Commercial Real Estate, Leveraged Lending and Asset-based Lending. We are platform-agnostic and work across a range of spreading platforms, including CreditLens, nCino, CROWE, CLOSER, William Stucky and Baker Hill.
Our technology offers efficient financial data extraction using artificial intelligence and machine learning, which is augmented by our domain expertise to address variability in reporting and output quality.
Customer Testimonials
"
I have always respected and admired the professionalism and commitment of the spreading team. Their efforts are crucial towards serving our clients and fulfilling our credit monitoring tasks
Vice President, Asset-based Lending Group
Top global bank
"
I just wanted to thank you for your prompt assistance with repeated requests from our team in the past several weeks, including expedited turnaround this week. Thank you for your professionalism, attention to detail and quick response
Senior Portfolio Manager, CRE Credit Underwriting
US regional bank
"
We are excited for the CreditLens Go Live this weekend! Please send your team a big 'Thank You' for all the work they have done to help in this transition. We want to thank you and your team for your patience and understanding during the onboarding process of new team members. You are all truly wonderful, and we are so blessed to work with such fantastic colleagues
Manager, Financial Statement Spreading, Risk Data Aggregation, Analytics and Reporting
Top Canadian bank
"
I sat down with the team last week in LA and learned that our experience with your financial statement spreading to date has been excellent. It will be my intention to continue to see how we can do more with you and add to your business
EVP, Head of Commercial Banking
LA-based bank
"
I have had an excellent experience with the Acuity team. Communication has been great and spreads have been accurate and performed in a timely manner. If questions or issues arise, the team responds on time, and this is much appreciated
Senior Credit Analyst
Top global bank
How
we are different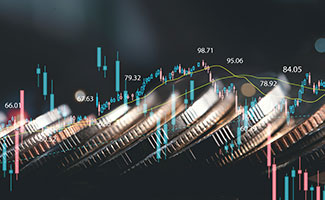 Credit pedigree
Market leader in credit analysis support, with best practices developed through 100+ credit client engagements. Experience across loan books and complex lending products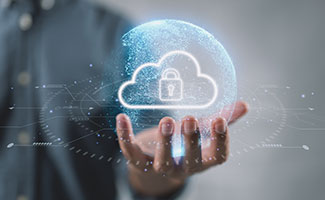 Data/Platform migration
Experienced team that supports data migration from client legacy platforms to new digitised platforms, significantly reducing the client team's workload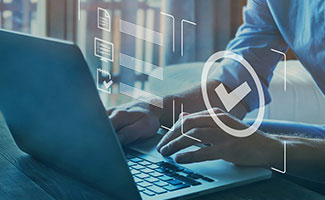 Quality assurance
SOP-driven approach, with multiple levels of quality checks to ensure over 99% accuracy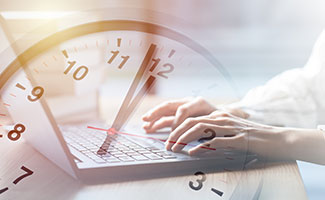 Improved turnaround time
24-hour turnaround for prospects/urgent spreads, leading to faster loan approval cycle time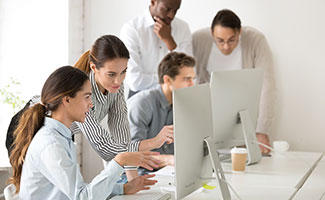 Flexible staffing
Flexibility to scale up with trained resources, based on demand dynamics and seasonal factors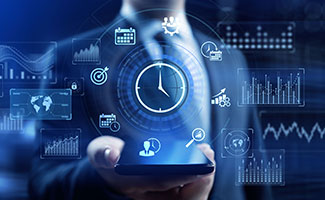 Enhanced productivity with advanced technology
Unique set of proprietary workflow, data extraction and automation tools that improve efficiency and productivity
Our perspective

on Financial Spreading – Center of Excellence

Blog
Growth of Mezzanine Financing in the CRE Sector
A large number of ..... Read More

Blog
Leveraged Lending – Are risks piling up?
Following the subprime c..... Read More

Blog
Global Banking in the Midst of Change
There have been certain ..... Read More
Meet our
experts
Subhro has been with Acuity Knowledge Partners for over 8 years. He has 15+ years of extensive experience in credit analysis in the lending, counterparty and credit research domain. Subhro manages transition of new clients encompassing the credit analysis function across different lending lines of business. He has extensive work experience in banking products, process and systems across the lending value chain for global as well as regional corporate and commercial banks. He holds a Master of Commerce degree from Calcutta University.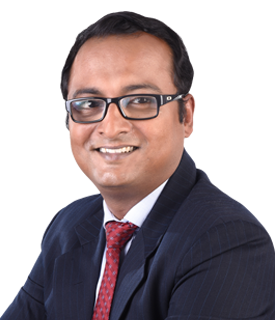 Rajul heads the commercial lending practice at Acuity Knowledge Partners and has been with the firm for over 15 years. She is responsible for strategic planning, delivery oversight and management, quality assurance and supporting the innovation and technology initiatives in Lending. Rajul has extensive experience in investment banking analytics and commercial lending research services. Apart from banks, the teams she oversees also have in-depth experience in working across different lending products, processes and systems for Fortune 100 companies, SMEs and real-estate businesses. She holds a Master of Finance and Control, and a Bachelor of Commerce from Delhi University.