Published on January 29, 2020 by Anitha Revanna
A Compliance officer ensures that an organisation is complying with government rules and regulations on a domestic and global level. Distribution Compliance can also be called a "Business Enable Department", as it enables the business to take regulatory requirements into consideration. Any offer to sell financial instruments requires the following of the set of rules set by the regulatory bodies available across different regions. All the marketing literature distributed outside the Asset Management firms must have Compliance sign off on it to ensure that the firm is adhering to all the rules set by the regulatory bodies before distribution. The Distribution Compliance team ensures adherence to all the regulatory requirements before approving any literature.
Regulatory violations can result in substantial fines and irreparable reputational damage. Money lost can be gained later but reputation cannot. It is hard to recover value and reputation from investors once it is lost, so being cautious is always advisable so that a mistake is not made that will be regrettable. Thus Distribution Compliance is key to help the company be safe and cautious in all its marketing literatures.
The Distribution Compliance team checks and ensures that all the marketing materials distributed are fair and balanced and not misleading. Compliance checks whether all the content discussed in the marketing materials is in line with regulatory rules, and if it is not, the team ensures that the material is aligned with the rules before approval for distribution.
The team educates the sales team on cross-border marketing rules and local regulations. It also plays a major role in analysing regulatory developments relevant to the business.
Advantages of a Distribution Compliance team:
The Distribution Compliance team protects investors from being misled by asset managers.

The team ensures that communication is fair, balanced, and not misleading nor promissory.

Risk disclosures will be added to explain terms and conditions in detail before an individual/institution can start investing.

The team ensures that the firm is covered from a risk perspective before marketing material is made public.

The Distribution Compliance team ensures that the firm is up to date with the latest regulations and that the sales team is adhering to them in all the marketing materials, so that the firm is covered from a regulatory standpoint.

The team helps the sales team to understand/follow the rules from different regions when the content is distributed in other jurisdictions (e.g., cross-border selling and reverse solicitations).

The team guides on cross-border rules and regulations when necessary.

The Distribution Compliance team analyses regulatory changes/developments, which is related to business.

The team always tries to safeguard the company's reputation.
In conclusion, the mission of the Distribution Compliance team is to promote the ethics and integrity in the company's marketing materials. It helps protect investors from misleading information and maintain fair markets globally. Distribution Compliance ensures to convey the message "there are no guarantees of returns" to investors. Make compliance a priority to avoid monitory and reputation losses.
No/Fewer violations – greater protection
Below are examples of companies that were not in compliance with regulations:
https://www.livemint.com/market/stock-market-news/nse-penalises-250-companies-for-non-compliance-of-listing-disclosure-norms-1557919835325.html
https://en.wikipedia.org/wiki/List_of_major_SEC_enforcement_actions_(2009–12)
https://www.cmo.com.au/article/645769/heinz-hit-2-25m-penalties-misleading-advertising-claims/
About Acuity Knowledge Partners
Acuity Knowledge Partners is a leader in knowledge process outsourcing (KPO) services, providing high-value research and analytical support to organizations worldwide. Through delivery centres in India, Sri Lanka, Costa Rica and China, the company serves over 300 banks, asset managers and consulting firms with more than 2,500 subject matter experts working as an extension of clients' teams. For more information, visit www.acuitykp.com
---
What's your view?
---
About the Author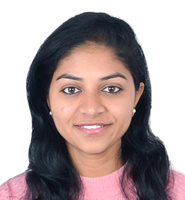 Sr. Associate, Compliance Operations
Anitha has 6+ years of experience in Marketing Compliance. She has previously worked with State Street Global Advisors. Her expertise spans across compliance and risk sector, focusing on compliance reviews of marketing/advertising materials and social media contents. At Acuity Knowledge Partners she is part of the central compliance team and specializes in marketing material review and social media reviews. Anitha is an MBA graduate from RV Institute of Management, Bangalore University.

Blog
What are PRIIPs, and how do they impact your bus....
Packaged retail and insurance-based investment products (PRIIPs) are a type of financial a....Read More

Blog
Growth of digital and robo-advisory platforms an....
Investment management and advisory businesses have evolved rapidly with the rapidly changi....Read More

Blog
SFC's conclusions on the consultation on clima....
In August 2021, the Securities and Futures Commission (SFC) issued amendments to the Fund ....Read More

Blog
The cost of ignoring compliance
"If you think compliance is expensive, try non-compliance" – Paul McNulty, former US....Read More

Blog
Be aware of social media violations – secur
We live in an era characterised by significant reliance on electronic communication. The m....Read More

Blog
Social Media and Compliance
Social media compliance – our top 3 risk considerations when posting on social media are....Read More
Like the way we think?
Next time we post something new, we'll send it to your inbox