Published on February 27, 2013 by Paul Alapat
Around 1,300 financial advisors, index providers, ETF sponsors, ETF issuers, banks, custodial firms, and data providers attended the Sixth Inside ETF Conference. We were among the 30 exhibitors sponsors.
Key themes from the conference:
Rapid growth of ETFs: Within the generally stagnant asset management segment, ETFs have been a bright spot. This segment has reported an average annual growth of about 30% per year. The industry now has about USD2tn funds under management, with USD1.3tn AUM in the US. Thanks to the proliferation of ETFs over the past decade, nearly all the gaps in the major asset classes have now been covered. Within developed markets, variety, transparency, low cost, tax savings, liquidity, and tradability have made ETFs the products of choice among investors and financial advisors.
ETFs rapidly replacing mutual funds: The overwhelming opinion at the conference, albeit a biased population, was that mutual funds, which are opaque and costly (100-300bps versus the 30bps average cost of ETFs), are at risk of extinction at the hands of ETFs. At Inside ETF, conference participation has been growing by leaps and bounds, and this conference is only six years old. The adoption of ETFs is rapidly spreading to retail investors as well as outside the US.
ETFs have given small hedge funds, portfolio managers, and retail investors the ability to access global investment themes at very low prices – often at a fraction of what it would have cost them to build similar portfolios by buying the underlying stocks and bonds. The cost of such tools is also getting cheaper every year with increased competition, technology, and liquidity. The cost of US large cap ETFs now averages 10bps or lower!
The outlook for ETFs: Looking ahead, most participants are skeptical of active ETFs and how they will have any outperformance over existing mutual funds. The ETF industry is generally dismissive of any risk-adjusted outperformance in excess of entry and exit loads by mutual funds; therefore, it is not looking to recreate any of that in active ETF structures. At this time, active ETFs account for less than 3% of total AUM in ETFs.
The opportunities lie in the US fixed income and commodities space, and globally in all asset classes.
Near term, there is a lot of demand for yen-hedged Japanese ETFs. Withholding taxes in the US will drive ETF issuance to London
To know more about our Index Services, please click here
---
What's your view?
---
About the Author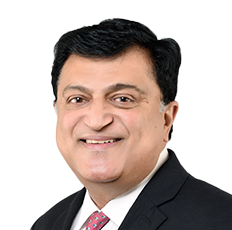 Senior MD, Quantitative Services and Fund Marketing Services
Paul manages the Quantitative Services division at Acuity Knowledge Partners. He has over 22 years of capital markets' experience in both research and trading. Previously, Paul was Chief Economist Asia (ex-Japan) at Nomura, Regional Financial Economist at Lehman Brothers, and a visiting Professor of Finance at IIM, Bangalore.

Blog
ETFs – building blocks for portfolio construct....
"95% of media coverage is on ETFs comprising 5% of your portfolio" – Eric Balchunas,....Read More

Blog
Dual voting class: A friend or a foe?....
"The advantage of a dual class share structure is that it protects entrepreneurial manag....Read More

Blog
Could Millennials be the downfall of Asset Manag....
A recent study concluded by the financial-advice website Bank rate, shows that only one in....Read More

Blog
Operational transformation in lending-The Fou
The term "four-minute mile" has historically been used to refer to something considere....Read More

Blog
AAA Leadership Model – Three Golden Princip
"The true price of leadership is the willingness to place the needs of others above your....Read More

Blog
Cash is king: How to optimise treasury operat
Outsourcing could have a substantial impact on your treasury department's operating cost....Read More
Like the way we think?
Next time we post something new, we'll send it to your inbox