Download Blog
Published on February 10, 2022 by Sunny Mehta and Chetan Anand
The world has been waiting for the pandemic to end, and this year has been called "the year of revival and turnaround", but the emergence of Omicron, a more contagious variant of COVID-19, has jeopardised this. Industry participants will likely continue to face sizeable challenges as they seek to realign core processes, tools, business models and strategic/operational approaches. Although the recovery may take longer than anticipated, we believe the following major trends will drive business revival and redefine the dynamics of consulting and advisory roles:
Digitalisation leading to the emergence of new consulting tools and methodologies, and enhancing consultants' competence

As a result of the unprecedented digital shift, more organisations are focusing on building robust ecosystems centred on technological innovation and changing business models. Clients are increasingly looking to consultants to bridge gaps in digital skills, boost innovation and build sustainable and ethical processes for developing technologies in response to disruption, in order to remodel their current business and operational models.

The accelerated pace of digitalisation and the advent of innovative new technologies have also led to the emergence of new digital tech-savvy consulting firms. A number of businesses now rely on independent consultants who offer a high-quality experience, flexibility and cost-effectiveness to help them overcome the post-pandemic critical business challenges they face due to constantly changing business needs. The digital shift makes it imperative that consulting firms, too, adopt new consulting approaches such as the "fail fast" concept, for more effective client servicing.

Human capital development and talent retention the most pressing needs

The pandemic has led to a significant digital skills gap and the need for both consulting and non-consulting businesses to realign their workforce-related priorities. As the consulting industry grows, the key challenges consulting firms are likely to face include talent retention, motivation and skill development. Consulting and advisory firms would need to augment their talent pools through judicious outsourcing and enhancing capabilities, as demand for reskilled and upskilled employees is projected to grow as economies open. This would include value-driven, repeatable and explainable processes; executive dashboards to track KPIs; best-practice training for future use cases; and a comprehensive transition phase to ensure continued training.

Growing demand for specialised consulting services

Companies are increasingly seeking more specialised services and closer client-consultant relationships. Many small and family-owned firms are engaging consultants to help them navigate the rapidly changing business environment introduced by digitalisation. Larger organisations are also adopting a more specialised approach to management consulting, segmenting demands into more specific niche areas for which they are now more likely to hire an expert consultant than a generalist. All industries now have a range of needs that require extensive specialised knowledge and experience. This is good news for niche or specialty consulting firms with expertise in catering to specific areas of business strategy and operations.

Recognising the importance of strategic partnerships to recover from pandemic-related uncertainty

Many clients are now forming strategic alliances with consultants to mitigate risks. As a result of these collaborations, consulting firms would need to rethink their business models, shifting their focus away from billable hours and towards operating a scalable business model, such as a subscription service. Consultancies will likely continue to explore alliances with specialist firms, academic partners, digital agencies, and technology-focused businesses, to provide customers with more flexible and customised offerings. As clients seek integrated solutions to their management and IT demands, many consulting firms are developing agreements with software vendors, and telecom/communications firms to provide a broader range of services and increase their global reach.

Focus on sustainability to be stronger than ever in 2022, with unprecedented demand for ESG considerations

As global economie¬¬s try to achieve net zero carbon emissions, businesses are focusing their operations on ESG policies to become more appealing to consumers, clients and investors. Decarbonisation is popular in a number of industries, particularly those that use a lot of energy. The need for strategy consulting in this space has spiked, with firms with expertise in sustainability solutions and sustainable energy transition well poised to lead this practice. Organisations are launching initiatives to address increasing demand for sustainable offerings, to position themselves as "leaders in the industry". For example, McKinsey Sustainability is a new client-service platform designed by McKinsey & Company to help clients develop strategies to halve carbon emissions by 2030.

Supply chain disruption and evolving consumer behaviour still the major consulting challenges

Pandemic-related uncertainty lingers and supply chain disruptions have fragmented the interconnected global economy. Consultants are entrusted the task of providing recommendations for improving supply chain models to reduce costs and ensure timely delivery. Rapid changes in consumer behaviour and consumption patterns, such as the rise of "hyper-local" business activity, are also pushing the consulting industry to reinvent consumer acquisition strategies.
Conclusion
Although the pandemic has been disruptive, it has led to new discoveries, the most notable and ground-breaking being the emergence of technology innovation or digitalisation as a crucial enabler. With technology innovation likely to remain at the heart of the post-pandemic recovery, organisations must keep digitalisation and virtualisation an overarching priority if they are to be well equipped for digital-centred engagements at all levels.
We expect the role of strategic advisory firms to increase in prominence as organisations strive to analyse, restructure and alter their work patterns and strategies in a post-pandemic environment. Consulting firms are well positioned to help businesses manage business continuity, recover from setbacks and overcome people-centred challenges, structural obstacles and technology barriers in adverse business conditions.
How Acuity Knowledge Partners can help consultants
Our services are based on the triad of technology, research and data expertise, which ensures that the research we provide is technology-backed, based on exhaustive data points and driven by the best insights. Leveraging our proprietary technology solution, Business Excellence and Automation Tools (BEAT), and highly qualified professionals with deep expertise, who work with more than 200 global data providers, we provide our clients with unique assistance to innovate, implement transformation programmes, increase operational efficiency, manage costs and improve their top lines.
Sources:
https://linchpinseo.com/trends-in-the-management-consulting-industry/
https://auren.com/int/blog/consulting-trends-2022/
https://www.forbes.com/sites/bernardmarr/2021/11/01/the-8-biggest-business-trends-in-2022/
https://www.consultport.com/consulting-marketplace/the-future-of-consulting-has-arrived-the-online-consulting-marketplace
https://www.accelo.com/resources/blog/2022-predictions-for-consultants
---
What's your view?
---
About the Authors
Sunny started his career with Acuity Knowledge Partners (Acuity) in 2007. During his tenure with Acuity, he has supported and managed several research engagements for consulting, private equity and investment banking clients in different geographies.
Sunny has been part of Acuity's Consulting practice for the past 8 years. His current role involves providing support to consulting clients on a wide array of strategic and business research areas including competitive benchmarking, market opportunity assessment, M&A analysis and strategic evaluation of an investment opportunity. He holds an MBA in Finance from the New Delhi Institute of Management, India and a bachelor's degree in Commerce from the University of Delhi, India.
Chetan has over 10 years of experience in areas such as strategy consulting, private equity and investment banking. His expertise spans research themes including financial and operational analysis, strategic research, valuation analysis, ESG research, macroeconomic analysis, industry research, market research and due diligence studies.
At Acuity Knowledge Partners, Chetan has been a core member of the Consulting practice for the past 8 years, supporting a research engagement for a big-four management consulting client. He holds a bachelor's degree from Indian Institute of Technology Roorkee, India.

Blog
Advantages of having a remote executive assistan....
"They're troubleshooters, translators, help desk attendants, diplomats, human database....Read More

Blog
Can the neobank model be value-accretive to bank....
Neobanks, a new generation of financial institutions that operate exclusively in the digit....Read More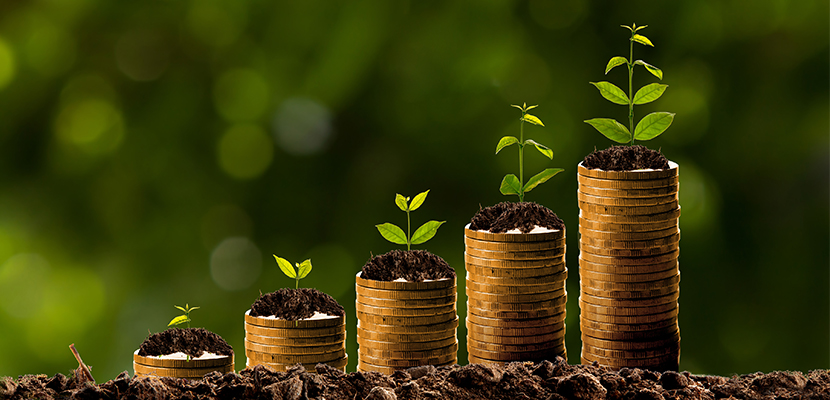 Blog
The future is in green and ESG deals....
The ESG market was set for a great start to 2022, with high expectations of crossing the h....Read More
Like the way we think?
Next time we post something new, we'll send it to your inbox