Download Blog
Published on September 28, 2023 by Bijoy Anandoth Koyitti and Sachintha Vidanapathirana
"They're troubleshooters, translators, help desk attendants, diplomats, human databases, travel consultants, amateur psychologists, and ambassadors to the inside and outside world" – this brief description of an executive assistant (EA) by Harvard Business Review in an article published in 2011 tells us the importance EAs commanded in a typical business set-up even a decade ago.
Cut to 2023, and today's highly volatile and dynamic business environment has further complicated the work lives of C-Suite executives. As they spend most of their day strategising their next move and exploring all potential opportunities, efficient support by an EA becomes truly vital.
However, organisations have been facing a lot of challenges in the post-COVID-19 world when it comes to hiring an efficient in-house EA. Hiring a remote EA should help them address this issue.
The changing face of EA
As we move from 2011 to 2023, the key responsibilities EAs handle more or less remain the same. However, the way they are being accomplished has undergone a significant transformation, thanks to the evolution of technology. With top-level executives increasingly exploring the potential of the latest technologies, such as artificial intelligence and machine learning, the level of sophistication, expertise and flexibility one would expect from an EA has gone up tremendously.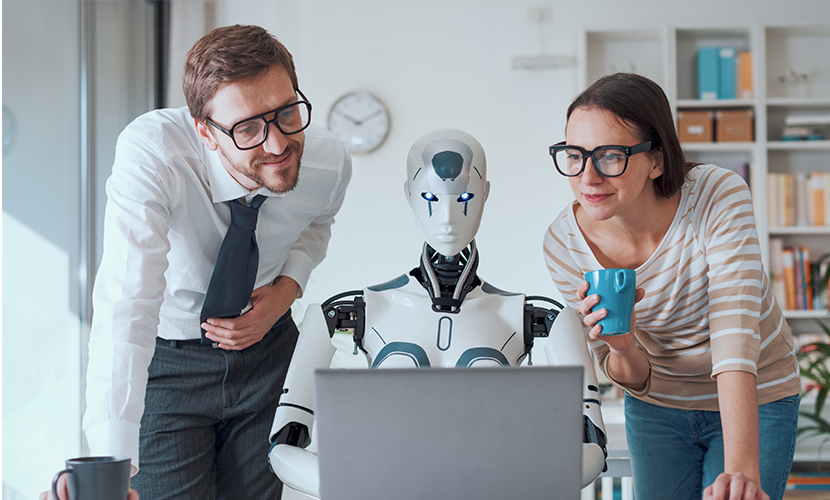 What is interesting to note that, there are two parallel trends contributing to the increasing significance of EAs. Firstly, EAs are benefitting from technology as they are taking advantage of the latest innovations and leveraging new platforms to improve their productivity and efficiency. Secondly, technology demands a lot from the present-day EAs, which makes it necessary for them to keep themselves updated of the latest trends and build new skillsets.
The explosion of information in digital communication channels and the emergence of a highly mobile executive generation have made the presence of an efficient and technologically well-updated EA absolutely necessary in a corporate environment. EAs these days are playing a key role filtering and prioritising tasks and information, allowing executives to focus on priority tasks. They help executives manage their time effectively and focus on their core responsibilities, thus driving organisational success.
The emergence of remote EA
In a traditional office setting, you would never miss the sight of that typical EA moving in and out of an executive's cabin frantically, struggling to keep pace with the fast-moving day. But the COVID-19 pandemic along with technological advancements brought in a revolutionary change in that concept. The work-from-home culture gave birth to modern-day remote EAs, with highly skilled EAs switching to the remote work mode with finesse. Technology played a supporting role, making this transition seamless.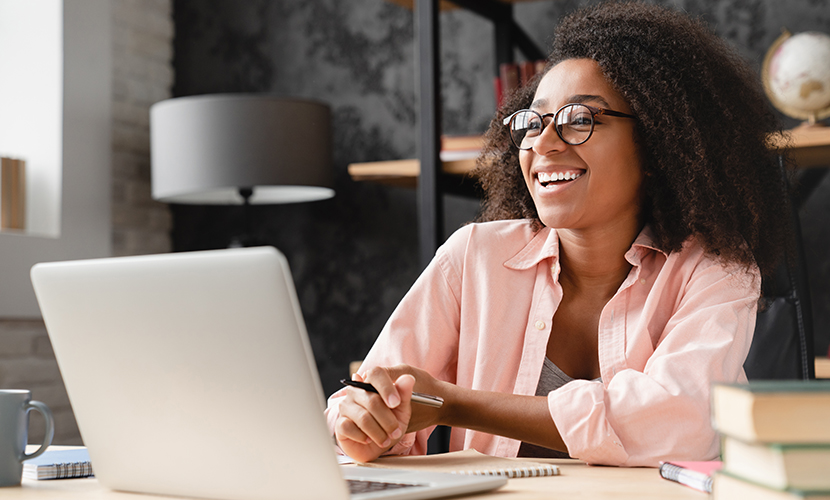 When the mobility restrictions were lifted and employees started their gradual move back to offices, many EAs preferred to continue to work from home as they realised the growth potential of this emerging segment and the flexibility it offers in terms of work-life balance.
The economic crisis that followed led to budget restrictions, which made it difficult for many organisations to afford a seasoned in-house EA. Consequently, the cost of hiring an in-house EA went up quite significantly. The answer to this evolving manpower crisis is remote EA support, which, to a great extent, takes care of the shortage of available resources and rising wages.
Flexibility, efficiency, and cost-effectiveness
The pandemic gave organisations and industries an opportunity to gauge the advantages a remote EA brings to the table.  It definitely brings flexibility, efficiency and cost-effectiveness.
In terms of flexibility and efficiency, a remote EA can serve a client sitting anywhere in the world, irrespective of the geographic and time zone differences. A good remote EA will leverage on the latest virtual collaboration and remote connect tools to streamline workflows and maintain an unbroken communication channel, thus ensuring seamless coordination among various functions that come under the executive's office, without ever making the client feel the need for an in-house EA.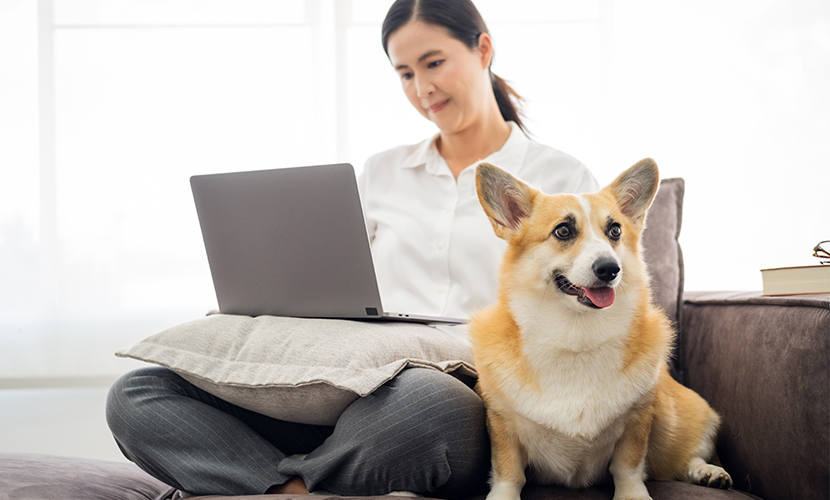 A remote EA well-versed in multi-tasking will help the client work on critical priorities and at the same time ensure that the other less important tasks are not going out of focus. Whether it is managing the executive's schedules and calendar, coordinating meetings, making travel and hotel bookings, handling Press queries or supporting projects, an efficient remote EA in today's world would be able to match up the skills of an in-house EA by making the best use of the various remote work enhancements available.
Finally, it all boils down to the cost factor. A remote EA provides the crucial cost advantage because the client would not need to spend anything in terms of benefits, training and system costs and other allowances. It helps them hit the ground running without spending time and money on the usual onboarding processes that they need to take care of while hiring an in-house EA. With organisations exploring ways to cut costs in this challenging business environment, a remote EA would definitely come handy in terms of cost-effectiveness.
How Acuity Knowledge Partners can help
Acuity Knowledge Partners (Acuity) has the business know-how and flexibility to adapt to varied working conditions and technologies and compliance requirements. It can provide you remote EAs with impressive core proficiencies in communication, time management, attention to detail, business maturity, proactiveness and responsiveness. Consider them also to be skilled in project management and public relations.
How we help our existing clients:
Acuity recently partnered with a European firm to provide remote EA support for its C-Suite executives. Acuity executives liaised with the client's executives to understand their unique requirement and worked closely with them in sourcing the right candidate.
Client requirements: Schedule management and calendar management, data entry and regular maintenance of data, and online research.
Acuity solutions: Streamline a process through the CRM system/MS applications to manage schedules and calendars, automate data files and reports wherever possible to add productivity, and maintain accessibility to them through SharePoint.
Skills deployed: Proficiency in calendar management, travel management, project management and public relations. Excellent written and verbal communication skills, time management skills, attention to detail, business maturity, pro-activeness and responsiveness.
Technology know-how: Well versed in project management software, cloud-based document sharing platforms, scheduling tools and MS Office, among other related technologies.
Personality traits: Good 'culture fit', with high integrity, modesty and a positive attitude; able to maintain high confidentiality.
Value proposition for the client: Nearly 50% cost savings vs hiring the skill set onshore, hassle-free execution, and zero time spent on administration and supervision.
Acuity will work with you to understand your requirements to find the best fit in terms of skill set and personality. Acuity will then initiate the proof-of-concept method through a three-month pilot, which can be extended to annuity contracts based on the outcome of the pilot.
As traditional EAs slowly give way to highly adaptive, new-age virtual EAs, hiring a remote EA from Acuity could be one of the best decisions one would take in 2023.
---
What's your view?
---
About the Authors
Bijoy Anandoth Koyitti is a senior editor at Acuity Knowledge Partners and has been with the firm for more than 6 years. Besides supporting a marquee sell-side client, he also edits content generated by Acuity's internal divisions and the marketing team. Bijoy has around 18 years of experience in business and financial journalism. Prior to Acuity, he worked as a journalist and then as a news editor for Thomson Reuters for over 9 years. He also worked as a senior editor at financial news startup AlphaStreet. Bijoy holds an MA in English Language and Literature and a PG diploma..Show More
Sachintha Vidanapathirana is a Senior Associate and has been at Acuity Knowledge Partners (Acuity) for four years. Sachintha has experience in MIS reporting, CRM system administration and database management. He is currently working for a European investment bank as MIS Analyst and supervises the operations team for the client. Sachintha holds a Bachelor of Science in Statistics and Computer Science from the University of Kelaniya, Sri Lanka. He is currently pursuing a master's degree in Business Analytics from University of Moratuwa, Sri Lanka.

Blog
Can the neobank model be value-accretive to bank....
Neobanks, a new generation of financial institutions that operate exclusively in the digit....Read More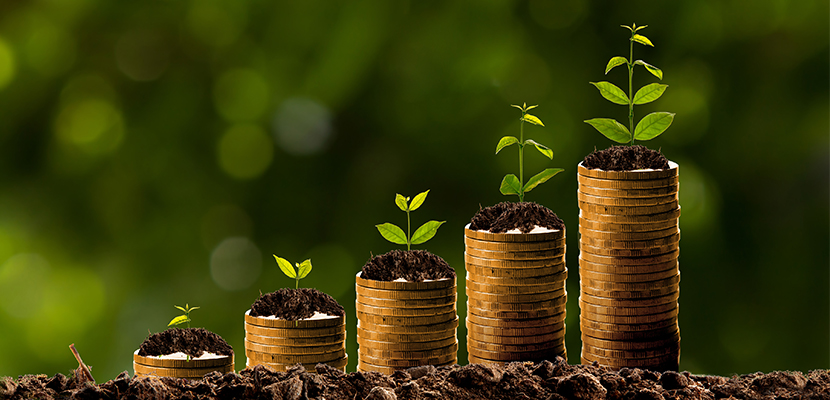 Blog
The future is in green and ESG deals....
The ESG market was set for a great start to 2022, with high expectations of crossing the h....Read More
Like the way we think?
Next time we post something new, we'll send it to your inbox