Overview
Acuity Knowledge Partners offers comprehensive web content management services ranging from content maintenance, content publishing, web asset creation, content audits and platform migration. Our web content management specialists are proficient in industry leading enterprise Content Management Systems (CMS). We provide support on web content edits, document uploads, regulatory updates, web page builds, multi-language versioning and digital distribution of marketing collateral.
Our experts also manage internal document repositories, reusable CMS component builds, responsive CMS template creation, interactive widgets and dynamic chart creation while ensuring content complies with necessary regulations and brand guidelines. Cross browser/responsive testing, pre-publishing and post-publishing testing are key practices we incorporate in our quality assurance. Our specialists with the right domain knowledge ensure our clients have a competitive edge via diligent publishing of timely, accurate and compliant digital information.
Moreover, under our array of web content management services, our expertise has progressively expanded to include Web and Document Accessibility. We provide consultation and implementation support in incorporating accessibly provisions for websites and digital documents on par with Web Content Accessibility Guidelines (WCAG), Americans with Disabilities Act (ADA), and USG guidelines.
Our Perspective
on Web Content Management & Accessibility
Meet our
experts
Fauzaan manages multiple Fund Marketing Services teams in Colombo focusing on the Digital Marketing practice. He has over 19 years of total experience in the software and capital markets industries. He currently manages the end to end delivery of all digital marketing accounts at Acuity Knowledge Partners. Prior to this, he played the role of head of PMO in Quantitative Research. Fauzaan holds a Masters in Project Management specialising in Business Administration and Bachelor of Science (hons) in Information Systems.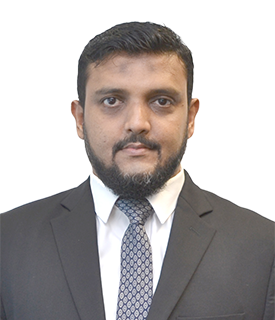 Frequently Asked
Questions
What is asset management in Web Content?

Asset management is the process of planning and controlling the acquisition, operation, maintenance, renewal, and disposal of organizational assets. This process improves the delivery potential of assets and minimizes the costs and risks involved. Adequate maintenance and proper deployment of systems, people, and processes ensure a positive enhancement of capital over the asset lifecycle.
What exactly is E-A-T?

It first became a part of the SEO lexicon when Google released its Search Quality Rater Guidelines (aka QRG) in 2015. In the document, Google makes it clear that E-A-T is one of the most important factors that the search giant looks into while evaluating the overall page quality.
Ways to improve site accessibility

Choose a content management system that supports accessibility
Use headings correctly to organize the structure of your content
Include proper alt text for images
Give your links unique and descriptive names
Use color with care
Design your forms for accessibility
Use tables for tabular data, not for layout
Ensure that all content can be accessed with the keyboard alone in a logical way
Use ARIA roles and landmarks (but only when necessary)
Make dynamic content accessible
Load more