Overview
We support enterprise teams with strategy research, corporate finance, M&A, sales and marketing, due diligence and procurement. Our extensive business research and analytics services, along with our contextual technology products, enable us to deliver greater operational efficiency, faster turnaround times and positive business outcomes for our clients.
We provide bespoke competitive and market intelligence services that help firms identify actionable insights to cope better with the shifting digital landscape. Our comprehensive opportunity identification models help our clients harness new opportunities faster.
Our flexible engagement models make it easy for businesses to partner with us, irrespective of the nature of work (one-time projects or long-term research). We have built strong partnerships with several Fortune 500 companies and have played a key role in unlocking growth for several start-ups.
Is COVID-19 affecting your consulting pipeline?
Acuity Knowledge Partners can help strengthen it
Thinking of Expanding Consulting Footprint in the Asian Markets?
Get access to consulting research intelligence in strategic assessments, partnership recommendations, and entry strategies.
How
we are different
Best-in-class solutions to effectively respond to the changing market landscape
Extensive bespoke services to effectively support clients' businesses and their strategic objectives
Trusted partner to capitalise on opportunities
Substantial domain expertise results in increasing agility and responsiveness to manage change for clients
Real-time support rendered through a "follow-the-sun" model with our multiple delivery centres
Our Perspective
on Solutions for Corporate Firms
Load More
Meet our
experts
Prabaldeep leads the strategy research and consulting practice at Acuity Knowledge Partners. He has over 13 years of experience working on assignments related to growth strategy formulation, go-to-market strategy, market entry and expansion (buy/build options), benchmarking, business transformation, process improvement, and more. He works closely with management, strategy, corporate development, competitive intelligence, innovation and procurement teams of clients across multiple industries.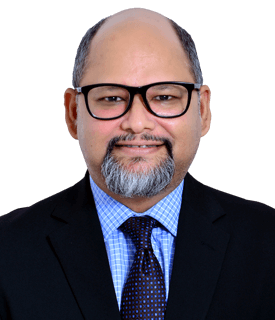 Sumit Chhabra
Managing Director, Global Head of Corporate, Private Equity and Consulting/Venture Capital Services
Sumit heads the Consulting & Private Equity vertical at Acuity Knowledge Partners. He also oversees the China Delivery Centre. Sumit is responsible for strategy formulation and implementation, innovation and business development, in addition to providing oversight to delivery groups. He has more than 18 years' experience across diverse lines of services, including private equity, consulting, market research, investment banking, and commercial banking. In his previous roles at Acuity Knowledge Partners, Sumit was instrumental in setting up the Investment Banking vertical and multiple other services. He also led the business turnaround of a subsidiary company as its COO. He is a chartered accountant and a national rank holder in the foundation level of ICAI.