COVID-19 impact on Consulting Firms to pivot on restructuring and distressed assets
With the coronavirus spreading globally, we see a clear ripple effect on economies and the resulting market ambiguity. All countries are experiencing adverse economic changes, and the situation is likely to deteriorate further in 3Q 2020 due to lower expected demand.
This white paper discusses the prolonged impact of COVID-19 on the global economy and businesses, including declining GDP, dipping stock markets, shrinking earnings, downward pressure on FDI and declining industrial production. It also examines the major industries affected by the global lockdowns. We discuss the significant role consultants played in the 2008 recession and the Great Depression of the 1930s, and highlight how the current pandemic has fuelled demand for specialised restructuring and turnaround services they offer, can be of great help to companies requiring right-sizing, cost optimisation and efficiency improvements.
Key Takeaways
• We believe the COVID-19-led recession will be of larger and wider scale than previous recessions. The pandemic has affected all sectors, although some are likely to feel the heat more than others.
• When businesses return to some sense of normalcy after the lockdowns, they will face numerous challenges in their efforts to reach pre-COVID-19 levels. They would need consulting support for a quick recovery, primarily in terms of restructuring, turnaround, M&A, bankruptcy, insolvency, and asset recovery.
• We strongly believe companies should be proactive in seeking focused consultancy services to cope with these challenges.
---
Author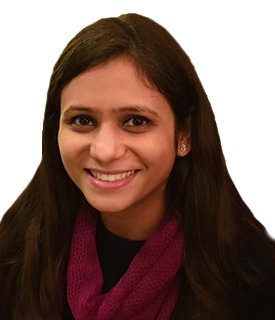 Vandana Ahuja
Delivery Manager
Vandana Ahuja is part of the Private Equity and Consulting team in Acuity Knowledge Partners, Gurgaon. Currently working as a strategic consultant for a financial technology firm in the customer experience domain. She has over 10 years of experience in Strategic analysis, Business research and consulting.
She has diverse experience of working with top consulting companies across various industries and geographies. She has managed and executed various consulting projects involving competitor analysis, industry studies, company profiling, survey analysis and strategic recommendations, trend analysis, verbatim and sentiment analysis. She has managed various consulting clients.
She holds a degree in Master of Business Administration (M.B.A) with specialization in Finance and Bachelor of Arts (B.A) in Economics.
COVID-19 impact on Consulting Firms to pivot on restructuring and distressed assets

Your file will start downloading automatically
If it does not download within 1 minute,