Overview
Acuity Knowledge Partners offers a vital range of solutions for your organization's Marketing Automation and Email marketing prerequisites. We assemble and deploy our email marketing and automation specialists who work round the clock to design highly optimized dynamic assets, execute interactive multi-channel marketing campaigns, leverage customer journeys, provide actionable insights while also recommending better integration capabilities to tailor your distribution workflows.
Our robust experience in a wide suite of marketing platforms allows us the opportunity to optimize global email distribution to a wide array of global fund managers in line with industry competence. The multitude of clients that we work for have given us insightful exposure to assure which best practices suit your marketing domain. Platforms such as Salesforce Marketing Cloud (SFMC), Pardot and Eloqua cater us with the pre-determined ability to design optimal email content, establish comprehensive workflows, visualize lead reporting, implement data segmentation strategies, and ultimately streamline campaign performance by ensuring a multi-layered quality assurance in our delivery.
Our reporting and analysis functions have given us the chance to identify consistent issues that arise through the production process. This allows us to consult and suggest areas of improvement based on systematic content audit processes. Our marketing support teams monitor and ensure the right tools are at our disposal to accommodate seamless delivery without any setbacks.
Tools

Salesforce Pardot

Oracle Eloqua

Marketo

Salesforce Marketing Cloud

Adobe Campaign

HubSpot

MailChimp

ClickDimensions
Our Perspective
on E-mail Marketing & Marketing Automation
Meet our
experts
Fauzaan manages multiple Fund Marketing Services teams in Colombo focusing on the Digital Marketing practice. He has over 19 years of total experience in the software and capital markets industries. He currently manages the end to end delivery of all digital marketing accounts at Acuity Knowledge Partners. Prior to this, he played the role of head of PMO in Quantitative Research. Fauzaan holds a Masters in Project Management specialising in Business Administration and Bachelor of Science (hons) in Information Systems.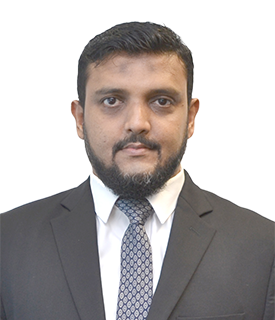 Frequently Asked
Questions
Is there a difference between email marketing and marketing automation?

Both methods use email as the primary channel to engage with an audience. An email service provider will usually provide the basic functionality to send mass blasts and track open rates; this could be useful for companies with smaller customer bases.
Marketing automation provides access to powerful features such as multi-channel and multi-step campaigns, lead scoring and analytics that can significantly increase the effectiveness of the email marketing strategy a company may already have in place.
What email marketing enterprise platforms does Acuity have expertise in?

We support clients on a number of leading email marketing enterprise platforms such as Salesforce Pardot, Oracle Eloqua, Adobe Campaign and MailChimp. Within these platforms, we specialise in optimising use of the features provided by these platforms including Journey Builder, Campaign Canvas, Mobile Optimization, Forms and Landing Pages.
What types of email marketing activities does Acuity provide?

The email marketing team builds on over 15 years of experience in supporting clients across email marketing activities. We are experienced in engaging prospective clients towards generating leads from websites and landing pages. We build trust by providing value to your audience through vibrant campaign design and personalised messaging.
We also manage email analytics and reporting, providing visibility on the performance of all email marketing activities. We augment your operational capacity across these activities to boost efficiency in content distribution.
Load more