Zurich Resilience Solutions, the commercial risk advisory and services unit of Zurich Insurance Group (Zurich), and KPMG Switzerland have formed a strategic collaboration to offer advisory services to address physical and transition risks, respectively, associated with climate change. The offering would initially be available in Switzerland and later in other markets across Europe, the Americas and the Asia Pacific regions.
The frequency, duration and severity of extreme weather events have increased, posing a growing threat to businesses and communities around the world. Consumer behavior is shifting towards more climate-friendly products and services, while investors and regulators are demanding more sustainable business practices and transparent reporting from companies.
In this evolving environment, it is increasingly important that businesses address both physical climate risks and transition risks. Transition risks include policy changes, reputational impacts, and shifts in market preferences, norms, and technology. Having a comprehensive approach to climate change risk can help companies better protect their assets, operations, employees, and the communities in which they work, while complying with relevant reporting standards, frameworks, and regulations.
This new offering combines Zurich Resilience Solutions' physical risk assessment with KPMG's transition risk assessment capabilities. It enables businesses to better understand and manage their exposures, while also strengthening physical and operational resilience, to develop transition strategies to a low-carbon economy, and to seize opportunities arising from this process.
At the core of the combined services is a customised climate scenario analysis to identify material exposures and assess financial impacts across the entire value chain. This would help businesses to evaluate and implement adaptation and mitigation measures to support their natural hazards-related loss prevention strategies, long-term climate change-related investment strategies, and regulatory sustainability reporting frameworks.
Sierra Signorelli, CEO, Commercial Insurance, said, "Our collaboration with KPMG is a great example of how we are delivering on our commitment to use our capabilities to help customers around the globe tackle the challenges of climate change. By working together with a like-minded organisation that shares our values and combining our strengths, we can have a greater impact and drive meaningful change towards a more sustainable future."
Marc Gössi, Global Client Lead Partner at KPMG Switzerland, said: "In the current landscape, effective climate risk management has developed into a paramount concern for businesses. The imperative lies in fortifying resilience across the entire value chain. By bringing together Zurich's strong physical risk capabilities and the specialised expertise of KPMG professionals, we empower our clients to craft judicious and sustainable choices, underpinned by a comprehensive climate risk assessment that takes into account the broader picture."
Source Link – Zurich and KPMG Collaborate to Provide Comprehensive Climate Change Advisory Services – ESG News
About the Authors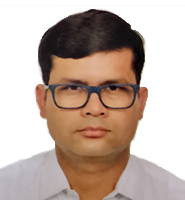 Associate Director, Investment Banking
Prachurjya has over 16 years of experience in investment banking with Acuity Knowledge Partners. At Acuity, he has led sector and product-specialist pilot teams across Capital Markets, ESG, Debt Advisory, Loan Syndications, Metals & Mining and Real Estate. He has been actively involved in setting up and on-boarding new ESG Advisory, ESG DCM and Sustainable Finance teams for various bulge bracket investment banks. Within DCM and Rating Advisory, he has been instrumental in helping the clients achieve over 30% in annual savings on both regular and adhoc tasks through standardization of the outputs and deployment of our proprietary BEAT tools.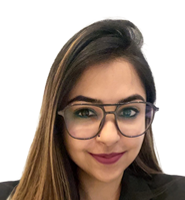 Delivery Manager, Investment Banking
Puja has 6 years of extensive experience in ESG, Climate Change & Sustainability and she is supervising the ESG team at Acuity. She also has diverse experience in conducting ESIA, EHS compliance audits, ESG Risks and Controls, EHS & ESG Due Diligence assessments. Prior to joining Acuity, she was working with companies like KPMG Global Services, EY India and ERM India. She has expertise in provisioning extensive research requirements for clients through preparation of Peer Benchmarking, Target Compilation, Sustainability report, Sustainable Finance Updates and Sectoral ESG Thematic Detailing Engagement.
Connect with the experts at contact@acuitykp.com