Maxeon Solar Technologies Ltd. (NASDAQ: MAXN), a global leader in solar innovation and channels, announced the release of its sustainability report for the year 2022. The report continues Maxeon's tradition of detailed sustainability reporting aligned to the highest international reporting standards, while increasing Maxeon's climate-related disclosures by adding a Task Force on Climate-Related Financial Disclosures (TCFD) framework.
"As Maxeon launches our third Sustainability Report, I am delighted that our continuous efforts for excellence in sustainability have been recognized this year as we are included in the 19th annual Corporate Knights' 2023 Global 100 Index of the most sustainable corporations, ranking in the top 1% of all companies evaluated globally," said Bill Mulligan, Maxeon's CEO. "At Maxeon, sustainability is core to our business, and we continuously strive to maintain our sustainability leadership in the solar industry." As global emissions continue to increase, the importance of building products like Maxeon's that are carbon positive in their environmental impact by enabling customers to avoid emissions has never been more pressing. Maxeon has voluntarily made climate-related disclosures covering governance, strategy, risk management, and metrics and targets in alignment with the TCFD framework to both promote its climate-related initiatives and to generate long term value for Maxeon's internal and external stakeholders.
Maxeon's longstanding commitment to being a responsible corporate entity also includes prioritizing the social welfare, human rights and the safety of the people and communities where the company operates. In 2022, Maxeon launched Maxeon Gives in furtherance of these commitments, a program to empower employees to step up and nominate worthy not-for-profit organizations to receive solar panels donated by Maxeon. This program deepens the company's commitment to United Nations Sustainable Development Goals 7, Ensure access to affordable, reliable, sustainable and modern energy for all, and 10, Reduce inequality within and among countries.
Key accomplishments highlighted in the 2022 Sustainability Report include:
Launch of SunPower One ecosystem, Maxeon's complete home energy management experience

Commencement of climate risk analysis and TCFD recommendations alignment

Achieved Cradle-to-Cradle Certified – Silver designation for Maxeon's solar panels

Launch of Maxeon Gives, a company-wide corporate social responsibility program

Collaboration on two research projects with Solar Energy Research Institute of Singapore (SERIS) at National University of Singapore
The 2022 Sustainability Report has once again been prepared in accordance with the Global Reporting Initiative (GR) Sustainability Reporting Standards: Core option, and is aligned to the Sustainability Accounting Standards Board (SASB): Solar Technology Project Developers Standard and Singapore Exchange Sustainability Reporting requirement. Furthermore, they have aligned the Sustainability Report to the United Nations Sustainable Development Goals, and continue to be a committed Signatory of the United Nations Global Compact.
(Source– https://esgnews.com/maxeon-solar-technologies-releases-2022-sustainability-report-with-enhanced-climate-related-disclosures/)
About the Authors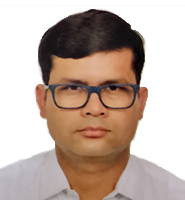 Associate Director, Investment Banking
Prachurjya has over 16 years of experience in investment banking with Acuity Knowledge Partners. At Acuity, he has led sector and product-specialist pilot teams across Capital Markets, ESG, Debt Advisory, Loan Syndications, Metals & Mining and Real Estate. He has been actively involved in setting up and on-boarding new ESG Advisory, ESG DCM and Sustainable Finance teams for various bulge bracket investment banks. Within DCM and Rating Advisory, he has been instrumental in helping the clients achieve over 30% in annual savings on both regular and adhoc tasks through standardization of the outputs and deployment of our proprietary BEAT tools.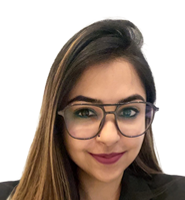 Delivery Manager, Investment Banking
Puja has 6 years of extensive experience in ESG, Climate Change & Sustainability and she is supervising the ESG team at Acuity. She also has diverse experience in conducting ESIA, EHS compliance audits, ESG Risks and Controls, EHS & ESG Due Diligence assessments. Prior to joining Acuity, she was working with companies like KPMG Global Services, EY India and ERM India. She has expertise in provisioning extensive research requirements for clients through preparation of Peer Benchmarking, Target Compilation, Sustainability report, Sustainable Finance Updates and Sectoral ESG Thematic Detailing Engagement.
Connect with the experts at contact@acuitykp.com