Uganda has pledged to reduce greenhouse gases (GHG) emissions from 22% to 24.7% in the new climate change plan, also known as the Nationally Determined Contribution (NDC). The plan presents the country's intention to reduce greenhouse gas emissions, deal with the effects of climate change and fulfill the aspirations of the Paris Agreement.
The Rt. Hon. Kadaga observed that the pledges made during COP27 fall short of the commitment of developed countries to mobilize US$ 100 billion annually for developing countries to address climate change. Uganda now needs approximately $28.1 billion to implement the updated NDC, and out of this, the Government is expected to meet 15% to support the implementation of the non-conditional measures and actions. As a remedy to the financing dilemma, Ms. Elsie Attafuah, the UNDP Resident Representative, called for the design of innovative climate financing mechanisms to aid mobilization of additional resources to support the implementation of climate actions.
Source Link – Uganda raises ambition to deal with greenhouse gas emissions in new climate change plan. | United Nations Development Programme (undp.org)
About the Authors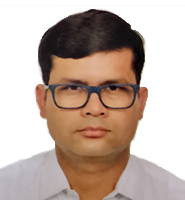 Associate Director, Investment Banking
Prachurjya has over 16 years of experience in investment banking with Acuity Knowledge Partners. At Acuity, he has led sector and product-specialist pilot teams across Capital Markets, ESG, Debt Advisory, Loan Syndications, Metals & Mining and Real Estate. He has been actively involved in setting up and on-boarding new ESG Advisory, ESG DCM and Sustainable Finance teams for various bulge bracket investment banks. Within DCM and Rating Advisory, he has been instrumental in helping the clients achieve over 30% in annual savings on both regular and adhoc tasks through standardization of the outputs and deployment of our proprietary BEAT tools.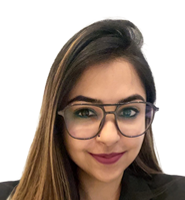 Delivery Manager, Investment Banking
Puja has 6 years of extensive experience in ESG, Climate Change & Sustainability and she is supervising the ESG team at Acuity. She also has diverse experience in conducting ESIA, EHS compliance audits, ESG Risks and Controls, EHS & ESG Due Diligence assessments. Prior to joining Acuity, she was working with companies like KPMG Global Services, EY India and ERM India. She has expertise in provisioning extensive research requirements for clients through preparation of Peer Benchmarking, Target Compilation, Sustainability report, Sustainable Finance Updates and Sectoral ESG Thematic Detailing Engagement.
Connect with the experts at contact@acuitykp.com