LIMA – The United States of America, the Republic of Peru, and four non-governmental organisations—Conservation International (CI), The Nature Conservancy (TNC), Wildlife Conservation Society (WCS), and World Wildlife Fund (WWF)— have finalised debt-for-nature swap and forest conservation agreements under the Tropical Forest and Coral Reef Conservation Act (TFCCA). The agreements will reduce Peru's debt payments to the United States Government by over $20 million over the next 13 years. The Government of Peru will redirect the payments they would have otherwise made to meet their debt obligation to a conservation fund that will provide grants to protect and restore the country's tropical forests.  Local NGOs will use these grants to support projects that directly benefit the Peruvian Amazon and the people of Peru.
The debt swap is made possible through contributions of $15 million by the U.S. Government under the TFCCA and a combined donation of $3 million from four international non-governmental organisations. Grants provided under the TFCCA program will support activities such as conserving protected areas, improving natural resource management, and supporting the development of sustainable livelihoods for communities that rely on forests.
This is the third debt-for-nature swap between the United States and Peru. The first two swaps occurred in 2002 and 2008 and together generated about $36 million, for the restoration, conservation, management, and sustainable use of tropical forests.
The initial grants administrator for the 2023 forest conservation agreement is the Peruvian Trust Fund for National Parks and Protected Areas (Profonanpe), a national entity with almost 30 years of experience.  Profonanpe specialises in the creation, development, and implementation of environmental projects and fund management, and is the only Peruvian national entity accredited to develop and implement projects by the Adaptation Fund and the Green Climate Fund.
The Peru agreement marks the 22nd TFCCA deal, following agreements with Bangladesh, Belize, Botswana, Brazil, Colombia, Costa Rica (two agreements), El Salvador (two agreements), Guatemala, Indonesia (three agreements), Jamaica, Panama (two agreements), Paraguay, Peru (two agreements) and the Philippines (two agreements). Over time, these debt-for-nature programs together will generate more than $380 million to protect tropical forests.
Source Link – United States Signs $20 Million Debt Swap Agreement with Peru to Support Amazon Conservation | U.S. Department of the Treasury
About the Authors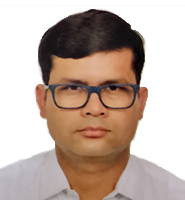 Associate Director, Investment Banking
Prachurjya has over 16 years of experience in investment banking with Acuity Knowledge Partners. At Acuity, he has led sector and product-specialist pilot teams across Capital Markets, ESG, Debt Advisory, Loan Syndications, Metals & Mining and Real Estate. He has been actively involved in setting up and on-boarding new ESG Advisory, ESG DCM and Sustainable Finance teams for various bulge bracket investment banks. Within DCM and Rating Advisory, he has been instrumental in helping the clients achieve over 30% in annual savings on both regular and adhoc tasks through standardization of the outputs and deployment of our proprietary BEAT tools.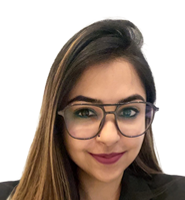 Delivery Manager, Investment Banking
Puja has 6 years of extensive experience in ESG, Climate Change & Sustainability and she is supervising the ESG team at Acuity. She also has diverse experience in conducting ESIA, EHS compliance audits, ESG Risks and Controls, EHS & ESG Due Diligence assessments. Prior to joining Acuity, she was working with companies like KPMG Global Services, EY India and ERM India. She has expertise in provisioning extensive research requirements for clients through preparation of Peer Benchmarking, Target Compilation, Sustainability report, Sustainable Finance Updates and Sectoral ESG Thematic Detailing Engagement.
Connect with the experts at contact@acuitykp.com