The Stock Exchange of Hong Kong Limited (the Exchange), a wholly-owned subsidiary of Hong Kong Exchanges and Clearing Limited (HKEX), published a consultation paper seeking market feedback on proposals to enhance climate-related disclosures under the environmental, social and governance (ESG) framework.
The Exchange proposes to mandate all issuers to make climate-related disclosures in their ESG reports, and introduce new climate-related disclosures aligned with the International Sustainability Standards Board (ISSB) Climate Standard1. The ISSB Climate Standard builds on the principles of the TCFD recommendations, and sets out detailed climate disclosures. The proposals mark a significant milestone in achieving the commitment to mandate TCFD-aligned disclosures by 2025 as announced by the Hong Kong Green and Sustainable Finance Cross-Agency Steering Group. Acknowledging the readiness of the issuers and their concerns, the Exchange proposes interim provisions for certain disclosures (eg financial effects of climate-related risks and opportunities, scope of emissions and certain cross-industry metrics) for the first two reporting years following the effective date of 1 January 2024.
"At HKEX, we see ourselves as a change agent promoting sustainability across our business, operations, and markets. With climate change being a global concern and focus, investors are demanding more information on how climate issues and related policy change could impact an issuer's assets, business operations and financials. Our proposals aim to accelerate the building of resiliency and the sustainability journey of our issuers, further strengthening Hong Kong's position as a trusted and attractive venue for capital raising," said HKEX's Head of Listing, Katherine Ng.
About the Authors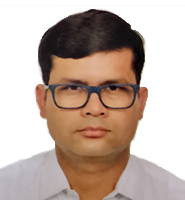 Associate Director, Investment Banking
Prachurjya has over 16 years of experience in investment banking with Acuity Knowledge Partners. At Acuity, he has led sector and product-specialist pilot teams across Capital Markets, ESG, Debt Advisory, Loan Syndications, Metals & Mining and Real Estate. He has been actively involved in setting up and on-boarding new ESG Advisory, ESG DCM and Sustainable Finance teams for various bulge bracket investment banks. Within DCM and Rating Advisory, he has been instrumental in helping the clients achieve over 30% in annual savings on both regular and adhoc tasks through standardization of the outputs and deployment of our proprietary BEAT tools.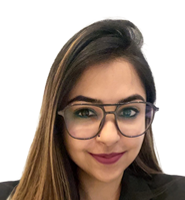 Delivery Manager, Investment Banking
Puja has 6 years of extensive experience in ESG, Climate Change & Sustainability and she is supervising the ESG team at Acuity. She also has diverse experience in conducting ESIA, EHS compliance audits, ESG Risks and Controls, EHS & ESG Due Diligence assessments. Prior to joining Acuity, she was working with companies like KPMG Global Services, EY India and ERM India. She has expertise in provisioning extensive research requirements for clients through preparation of Peer Benchmarking, Target Compilation, Sustainability report, Sustainable Finance Updates and Sectoral ESG Thematic Detailing Engagement.
Connect with the experts at contact@acuitykp.com