Singapore is planning to expand a pilot project that uses electricity to extract CO2 from seawater, in a bid to boost the ocean's capacity to absorb carbon dioxide emissions.
The project, which is being led by the Public Utilities Board (PUB), is currently extracting 100 kilograms of CO2 a day using technology designed by U.S. firm Equatic.
PUB is aiming to secure funds by the end of the year to build a demonstration plant with a daily capacity of 10 tons, followed by further expansion in the future.
The project is part of Singapore's efforts to reduce its carbon emissions. The country has set a target of net-zero emissions by 2050.
The Intergovernmental Panel on Climate Change (IPCC) has said that the removal of CO2 from the atmosphere will be as important as cutting down emissions, when it comes to curbing temperature rises.
Additional information:
Stressing on the commercial potential of the project, Equatic founder Gaurav Sant said, "What makes this a resilient commercial opportunity is that you can essentially have the same equipment to give you two products: carbon credits and hydrogen."
"The carbon credits can be sold to companies that are looking to offset their emissions, while the hydrogen can be used as a fuel or for other applications," he added.
The project is one of the several pilot OCDR ventures around the world. Some rely on bringing nutrient-rich deep-sea water to the surface to stimulate seaweed growth, while others aim to reduce ocean acidification levels and thereby boost CO2 uptake.
Some experts warn that the potential ecological impact of these technologies is still unknown. More than 200 scientists said in an open letter that OCDR research should be prioritised not only to maximise its potential, but also to head off potential risks.
"We need to be very careful about how we deploy these technologies," said Sir David King, head of the Climate Crisis Advisory Group and one of the letter's signatories.
"We don't want to do something that inadvertently makes the problem worse," he added.
Sir David King added that he favored nature-based approaches and was skeptical about the efficacy of energy-intensive OCDR technologies like the Equatic venture, which would cost a lot to pump water in and out of the plant.
"I think we need to focus on nature-based solutions, like planting trees and restoring wetlands as these are much more cost-effective and have a much lower risk of unintended consequences," he said.
However, he said that more investment in OCDR research was needed urgently, as billions of tons of CO2 needed to be removed from the atmosphere.
"What is needed today is to shorten the experimental timeline, and that really demands much more funding. If somebody came up with a few billion dollars, I believe we would accelerate these programmes to the level that is really needed," he said.
The Singapore pilot project is a promising step in the development of OCDR technologies. However, more research is needed to assess the environmental impact of these technologies and to ensure that they are cost-effective.
Source Link – Singapore to Expand Pilot Project to Boost Ocean's CO2 Absorption Capacity – ESG News, PUB Press Release Detail
About the Authors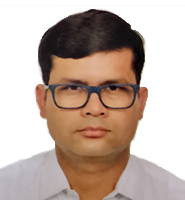 Associate Director, Investment Banking
Prachurjya has over 16 years of experience in investment banking with Acuity Knowledge Partners. At Acuity, he has led sector and product-specialist pilot teams across Capital Markets, ESG, Debt Advisory, Loan Syndications, Metals & Mining and Real Estate. He has been actively involved in setting up and on-boarding new ESG Advisory, ESG DCM and Sustainable Finance teams for various bulge bracket investment banks. Within DCM and Rating Advisory, he has been instrumental in helping the clients achieve over 30% in annual savings on both regular and adhoc tasks through standardization of the outputs and deployment of our proprietary BEAT tools.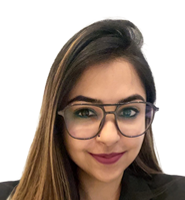 Delivery Manager, Investment Banking
Puja has 6 years of extensive experience in ESG, Climate Change & Sustainability and she is supervising the ESG team at Acuity. She also has diverse experience in conducting ESIA, EHS compliance audits, ESG Risks and Controls, EHS & ESG Due Diligence assessments. Prior to joining Acuity, she was working with companies like KPMG Global Services, EY India and ERM India. She has expertise in provisioning extensive research requirements for clients through preparation of Peer Benchmarking, Target Compilation, Sustainability report, Sustainable Finance Updates and Sectoral ESG Thematic Detailing Engagement.
Connect with the experts at contact@acuitykp.com