Leading enterprise resource planning (ERP) software company SAP announced the launch of its green ledger initiative, aimed at providing ledger-based accounting for carbon, enabling companies to track and manage emissions with actual and auditable data, and to communicate carbon data with supply chain partners.
Unveiled at its annual SAP Sapphire conference on Tuesday (can we mention the date here), the new initiative includes the launch of SAP Sustainability Data Exchange, a new solution enabling enterprises to exchange standardized sustainability data with partners and suppliers, and an update to SAP's carbon footprint accounting solution, SAP Sustainability Footprint Management.
According to a statement released by SAP, the new initiative comes as companies require better accounting for their greenhouse gas (GHG) emissions to address the needs of investors, shareholders, consumers and regulators, with "companies currently use outdated tools and disconnected processes to account for the emissions in their operations and across their supply chains."
SAP's new Sustainability Data Exchange application allows companies to request and exchange carbon data across supply chains, including sharing of actual Scope 3 product carbon footprints. The solution utilizes the carbon data interoperability standards established by the Partnership for Carbon Transparency (PACT), which allows different emissions and accounting technology solutions to connect and share information. The new solution is currently in beta, with general availability planned for Q3 2023.
SAP Sustainability Footprint Management enables the measurement of auditable carbon footprints at the product and corporate level, with features including the import of footprint data received from suppliers, mapping of emission factors to business data, calculating and monitoring data in graphical format, energy flow modeling for production lines and facilities, and footprint analysis across the company and value chain, among others. The new update is planned to be available in June 2023.
About the Authors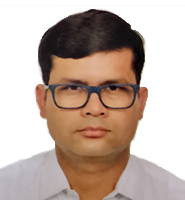 Associate Director, Investment Banking
Prachurjya has over 16 years of experience in investment banking with Acuity Knowledge Partners. At Acuity, he has led sector and product-specialist pilot teams across Capital Markets, ESG, Debt Advisory, Loan Syndications, Metals & Mining and Real Estate. He has been actively involved in setting up and on-boarding new ESG Advisory, ESG DCM and Sustainable Finance teams for various bulge bracket investment banks. Within DCM and Rating Advisory, he has been instrumental in helping the clients achieve over 30% in annual savings on both regular and adhoc tasks through standardization of the outputs and deployment of our proprietary BEAT tools.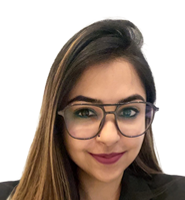 Delivery Manager, Investment Banking
Puja has 6 years of extensive experience in ESG, Climate Change & Sustainability and she is supervising the ESG team at Acuity. She also has diverse experience in conducting ESIA, EHS compliance audits, ESG Risks and Controls, EHS & ESG Due Diligence assessments. Prior to joining Acuity, she was working with companies like KPMG Global Services, EY India and ERM India. She has expertise in provisioning extensive research requirements for clients through preparation of Peer Benchmarking, Target Compilation, Sustainability report, Sustainable Finance Updates and Sectoral ESG Thematic Detailing Engagement.
Connect with the experts at contact@acuitykp.com