NEXT developed a proprietary transparent photovoltaic coating that transforms commercial windows into energy-generating windows. Patagonia, the outdoor apparel company based in Ventura, worked with NEXT to install 22 of the windows on the south-facing facade of the Olive Building on Patagonia's main campus. The building houses offices, an employee gym and a climbing wall. The windows are a production demonstration of how NEXT's transparent solar technology can be seamlessly integrated into commercial buildings to generate electricity to power the building and alleviate strain on the grid.
NEXT's windows installed at Patagonia deliver dedicated power to the building for charging phones and other devices while employees use the community spaces. Employees also have access to proprietary metrics with real-time power output and charging information to inform users of the benefits of the windows.
NEXT estimates that its windows are capable of producing 20-30% of the power produced by conventional solar panels alone. However, by leveraging the underutilized surface area of the building facade, as opposed to isolated rooftops, NEXT's windows have the potential to produce significant onsite renewable power, offsetting anywhere from 10-40% of a typical commercial building's energy load. The windows also capture and convert infrared light, which reduces the building's heat load and further alleviates the existing strain on a building's power infrastructure.
About the Authors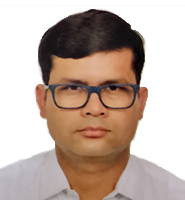 Associate Director, Investment Banking
Prachurjya has over 16 years of experience in investment banking with Acuity Knowledge Partners. At Acuity, he has led sector and product-specialist pilot teams across Capital Markets, ESG, Debt Advisory, Loan Syndications, Metals & Mining and Real Estate. He has been actively involved in setting up and on-boarding new ESG Advisory, ESG DCM and Sustainable Finance teams for various bulge bracket investment banks. Within DCM and Rating Advisory, he has been instrumental in helping the clients achieve over 30% in annual savings on both regular and adhoc tasks through standardization of the outputs and deployment of our proprietary BEAT tools.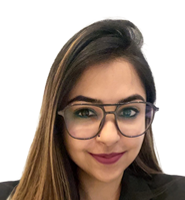 Delivery Manager, Investment Banking
Puja has 6 years of extensive experience in ESG, Climate Change & Sustainability and she is supervising the ESG team at Acuity. She also has diverse experience in conducting ESIA, EHS compliance audits, ESG Risks and Controls, EHS & ESG Due Diligence assessments. Prior to joining Acuity, she was working with companies like KPMG Global Services, EY India and ERM India. She has expertise in provisioning extensive research requirements for clients through preparation of Peer Benchmarking, Target Compilation, Sustainability report, Sustainable Finance Updates and Sectoral ESG Thematic Detailing Engagement.
Connect with the experts at contact@acuitykp.com