Technology, digital services, and consulting company Infosys and Economist Group division Economist Impact announced the launch of the Value Chain Navigator (VCN), a new platform aimed at helping businesses understand and reduce their Scope 3 value chain emissions.
Scope 3 includes all indirect emissions that occur in the upstream and downstream activities of an organisation's value chain. These can include emissions from purchased goods and services, business travel, employee commuting, waste disposal, use of sold products, transportation, distribution, investments and leased assets and franchises. Up to 95% of a business' carbon footprint consists of Scope 3 emissions, but only a quarter of businesses account for them in their net zero plans. In fact, according to a global VCN survey of 1,250 businesses, only 53% of companies are currently collecting and monitoring their Scope 3 emissions data.
The new platform comes as companies globally face increasing regulatory pressure to report on their Scope 3 emissions, with emerging sustainability reporting standards including the EU's CSRD and the IFRS' ISSB standards requiring Scope 3 disclosure. Scope 3 emissions are typically the most challenging to track and report as they occur in areas outside of the companies' direct control.
VCN is an open digital platform that helps businesses understand the complex nature of their Scope 3 emissions through interactive tracking, tools and tailored recommendations. The tool will be featured on The Sustainability Project, a content and community platform created by Economist Impact and built by Infosys to advance sustainable solutions and drive impact through a new business-to-business model.
Ashiss Kumar Dash, EVP & Global Head – Services, Utilities, Resources and Energy, Infosys, said:
"The Value Chain Navigator will be pivotal in driving collaborative action at a scale to tackle Scope 3 emissions, supporting businesses along their value chains to reduce their carbon footprint. With this solution, we further strengthen the tools delivered through The Sustainability Project to empower stakeholders to navigate a changing landscape through data and insights and chart their course for a better future."
Key features of the new VCN platform include capabilities to explore Scope 3 emissions across Science Based Targets Initiative (SBTi)-defined business activity levers such as supplier engagement, product design and investment strategy; discover how companies worldwide are addressing Scope 3 emissions through the 1,250 company global survey, segmented by region, sector and business size; receive personalised recommendations to reduce Scope 3 emissions utilising a self-assessment tool covering specific business challenges and opportunities; and track media coverage of Scope 3 innovation and regulation. The tool also includes a spotlight film series of business leaders discussing their challenges and decisions on their own Scope 3 journeys.
Claudia Malley, President of Economist Impact, said:
"At Economist Impact, we focus on addressing pressing issues and providing the necessary insights to advance sustainable solutions. Our work with Infosys to create The Sustainability Project and now, the Value Chain Navigator, exemplifies the impact we can make in the world."
Source: Infosys, Economist Impact Launch Platform to Track and Address Scope 3 Emissions – ESG Today
About the Authors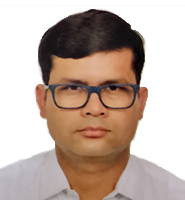 Associate Director, Investment Banking
Prachurjya has over 16 years of experience in investment banking with Acuity Knowledge Partners. At Acuity, he has led sector and product-specialist pilot teams across Capital Markets, ESG, Debt Advisory, Loan Syndications, Metals & Mining and Real Estate. He has been actively involved in setting up and on-boarding new ESG Advisory, ESG DCM and Sustainable Finance teams for various bulge bracket investment banks. Within DCM and Rating Advisory, he has been instrumental in helping the clients achieve over 30% in annual savings on both regular and adhoc tasks through standardization of the outputs and deployment of our proprietary BEAT tools.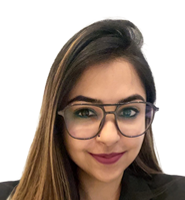 Delivery Manager, Investment Banking
Puja has 6 years of extensive experience in ESG, Climate Change & Sustainability and she is supervising the ESG team at Acuity. She also has diverse experience in conducting ESIA, EHS compliance audits, ESG Risks and Controls, EHS & ESG Due Diligence assessments. Prior to joining Acuity, she was working with companies like KPMG Global Services, EY India and ERM India. She has expertise in provisioning extensive research requirements for clients through preparation of Peer Benchmarking, Target Compilation, Sustainability report, Sustainable Finance Updates and Sectoral ESG Thematic Detailing Engagement.
Connect with the experts at contact@acuitykp.com