The IFRS Foundation's International Sustainability Standards Board (ISSB) announced the official launch of its new global sustainability and climate disclosure standards. This is expected to form the basis for emerging sustainability reporting requirements by regulators around the world and mark a major step towards the integration of sustainability reporting into the broader financial reporting process.
The new standards will be put into place for annual reporting periods beginning January 2024, with companies issuing disclosures against the standards in 2025.
The ISSB was officially launched in November 2021 at the COP26 climate conference, with the goal to develop IFRS Sustainability Disclosure Standards, driven by demands from investors, companies, governments and regulators to provide a global baseline of disclosure requirements that enabled a consistent understanding of the effect of sustainability risks and opportunities on companies' prospects.
Regulators in major jurisdictions around the world including Europe, the UK and the U.S., among others, have introduced or are preparing mandatory sustainability reporting requirements for companies, most of which will be heavily influenced by the ISSB standards.
The two new standards include "IFRS S1 General Requirements for Disclosure of Sustainability-related Financial Information," and "IFRS S2 Climate-related Disclosures." The core content of each standard includes disclosures relating to general sustainability and climate-specific risks and opportunities respectively, including Governance, or the process controls and procedures used to monitor and manage those risks and opportunities; Strategy, or the approach used to manage the risks and opportunities; Risk management, or the process used to identify, assess, prioritize and monitor the risks and opportunities, and; metrics and targets, including progress towards the targets the company has set, or is required to meet by law or regulation.
IFRS S1 requires companies to disclose information about sustainability-related risks and opportunities that would be useful to primary users of general purpose financial reports, including those that "could reasonably be expected to affect the entity's cash flows, its access to finance or the cost of capital over a short, medium or long term."
Risks and opportunities under the standard can be those arising "out of the interactions between the entity and its stakeholders, society, the economy and the natural environment throughout the entity's value chain," including direct and indirect interactions resulting from the business' operations. In addition to direct impacts and dependencies, sustainability-relates risks "also relate to resources and relationships throughout the entity's value chain," such as supply and distribution channels and consumption and disposal of products, as well as its investments. IFRS S2, designed to be used with S1, sets out specific climate-related disclosures. Climate-related metrics required under S2 include reporting of Scopes 1, 2 and 3 greenhouse gas (GHG) emissions – although the ISSB recently announced that it will allow companies an extra year to report on Scope 3, or indirect value chain, emissions – as well as the amount and percentage of assets and business activities vulnerable to both climate-related physical and transition risks and those aligned with climate-related opportunities, and the amount of capital expenditure, financing and investment deployed towards climate-related risks and opportunities. The standard also requires reporting on how climate-related considerations are factored into executive remuneration, and the percentage of executive pay linked to climate considerations.
Following the launch of the new standards, the ISSB said that it will work with jurisdictions and companies to support the standards' adoption, starting with the creation of a Transition Implementation Group to support companies applying the standards. ISSB Chair Faber also recently stated that the board may soon add requirements to the climate reporting standard covering areas including connection to natural ecosystems, deforestation, biodiversity and the connection to the transition.
(Source– https://www.esgtoday.com/ifrs-releases-sustainability-and-climate-reporting-standards/)
About the Authors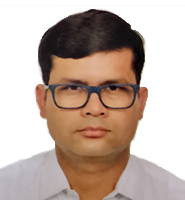 Associate Director, Investment Banking
Prachurjya has over 16 years of experience in investment banking with Acuity Knowledge Partners. At Acuity, he has led sector and product-specialist pilot teams across Capital Markets, ESG, Debt Advisory, Loan Syndications, Metals & Mining and Real Estate. He has been actively involved in setting up and on-boarding new ESG Advisory, ESG DCM and Sustainable Finance teams for various bulge bracket investment banks. Within DCM and Rating Advisory, he has been instrumental in helping the clients achieve over 30% in annual savings on both regular and adhoc tasks through standardization of the outputs and deployment of our proprietary BEAT tools.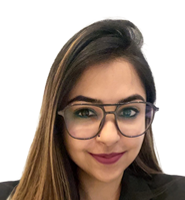 Delivery Manager, Investment Banking
Puja has 6 years of extensive experience in ESG, Climate Change & Sustainability and she is supervising the ESG team at Acuity. She also has diverse experience in conducting ESIA, EHS compliance audits, ESG Risks and Controls, EHS & ESG Due Diligence assessments. Prior to joining Acuity, she was working with companies like KPMG Global Services, EY India and ERM India. She has expertise in provisioning extensive research requirements for clients through preparation of Peer Benchmarking, Target Compilation, Sustainability report, Sustainable Finance Updates and Sectoral ESG Thematic Detailing Engagement.
Connect with the experts at contact@acuitykp.com