According to Hodoko, the strategic collaboration will deliver a best-in-class and frictionless B2B BNPL solution that enables large global businesses to offer trade credit on e-commerce platforms and marketplaces.
Covento's stated aim is to transform the cumbersome buying processes for spare parts within the renewable energy space, that are currently fragmented and lacking in transparency.
Hodoko said Covento provides a central online solution to connect buyers and sellers of spare parts across various renewable energy technologies, delivering transparency for prices, product availability and delivery tracking.
Covento's search algorithm enables a buyer to search for a part with whatever information they have available (any ID or even just generic searching) and be able to find the part with all relevant offers from all Covento suppliers.
The marketplace is also now enabling supplier consolidation by the innovative payments solution, getting into the payment experience and separating buyer pay-in with supplier pay-out.
Hodoko underlined that by joining forces with Citi, the firms have created a payment experience for Covento's customers that includes API integrated customer registration, with instant credit scoring and limits setting, automated assessment and processing to allow trade credit in under 24 hours and flexible deferred payment options thanks to Hokodo's B2B BNPL collections and credit management.
Citi Treasury and Trade Solutions global head of corporate, commercial and public sector Steven Elms said, "Through our partnership with Hokodo, Citi is helping to transform buyer and seller experiences across the renewable aftermarket through this transformative B2B marketplace. We're excited to create new industry models to help our clients solve complex problems in the provision of innovative payment and finance solutions."
About the Authors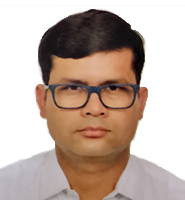 Associate Director, Investment Banking
Prachurjya has over 16 years of experience in investment banking with Acuity Knowledge Partners. At Acuity, he has led sector and product-specialist pilot teams across Capital Markets, ESG, Debt Advisory, Loan Syndications, Metals & Mining and Real Estate. He has been actively involved in setting up and on-boarding new ESG Advisory, ESG DCM and Sustainable Finance teams for various bulge bracket investment banks. Within DCM and Rating Advisory, he has been instrumental in helping the clients achieve over 30% in annual savings on both regular and adhoc tasks through standardization of the outputs and deployment of our proprietary BEAT tools.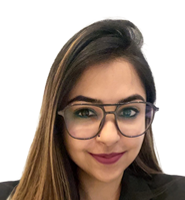 Delivery Manager, Investment Banking
Puja has 6 years of extensive experience in ESG, Climate Change & Sustainability and she is supervising the ESG team at Acuity. She also has diverse experience in conducting ESIA, EHS compliance audits, ESG Risks and Controls, EHS & ESG Due Diligence assessments. Prior to joining Acuity, she was working with companies like KPMG Global Services, EY India and ERM India. She has expertise in provisioning extensive research requirements for clients through preparation of Peer Benchmarking, Target Compilation, Sustainability report, Sustainable Finance Updates and Sectoral ESG Thematic Detailing Engagement.
Connect with the experts at contact@acuitykp.com